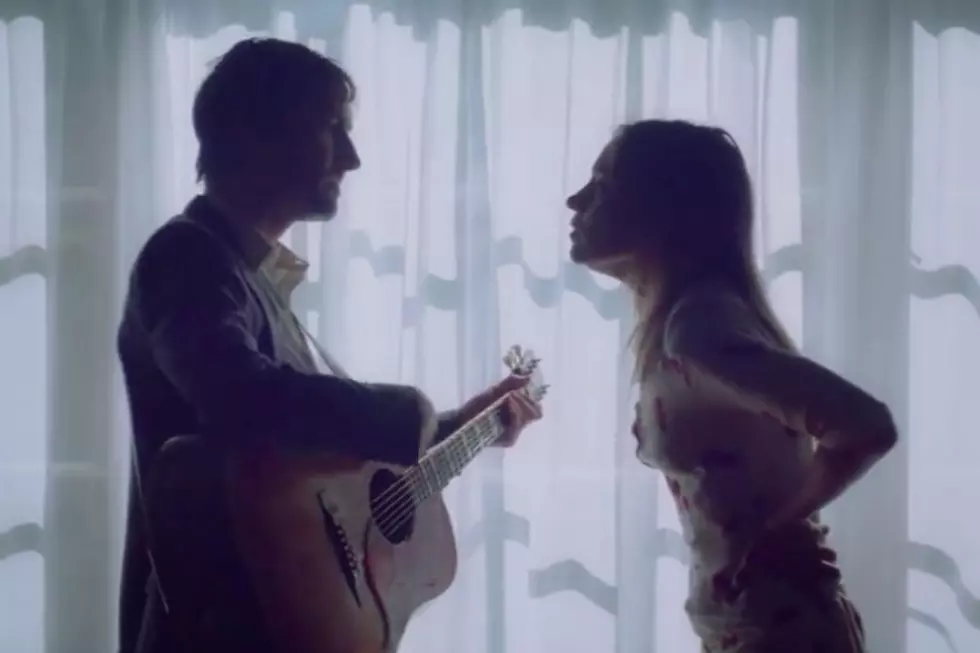 Andrew Bird + Fiona Apple Spar in 'Left Handed Kisses' Video
YouTube
Andrew Bird - Left Handed Kisses (feat. Fiona Apple) [OFFICIAL...Watch Andrew Bird & Fiona Apple face-off in a duet about the struggle to write a simple love song in "Left Handed Kisses," off the upcoming album 'Are You Serious.' "At first it was just my voice. Then another voice came creeping in and I thought 'this should be a duet if I can find the right person.' I needed to find someone really indicting. She was totally committed. I can't write simple love songs. People are complex." #AreYouSeriousPreorder now to receive "Capsized," "Left Handed Kisses," & "Roma Fade" instantly.iTunes: http://found.ee/AreYouSerious_iTDLXVinyl/CD/Merch: http://found.ee/AreYouSerious_StoreAmazon: http://found.ee/AreYouSerious_AmaGooglePlay: http://found.ee/AreYouSerious_GDLX

Posted by Andrew Bird on Monday, March 14, 2016
The Phil Andelman-directed clip offers a direct interpretation of the song, as Bird and Apple go toe-to-toe, delivering their verses as a quarreling couple. Bird previously said he "needed to to find someone really indicting" for the duet, and Apple fits the bill. She's all glass-breaking, foot-stamping acerbity in the video, and Bird returns plenty of eye rolls and sighs for good measure. Check it out above.
"Left Handed Kisses" will appear on Bird's upcoming full-length Are You Serious when it lands on April 1 via Loma Vista. So far, he's also shared album singles "Roma Fade" and "Capsized."
Bird's upcoming tour will take him to the U.S. on March 30 when he'll play a show at the Ryman in Nashville, Tenn. He has more North American stops planned through the end of April. See the full itinerary at the singer's website.