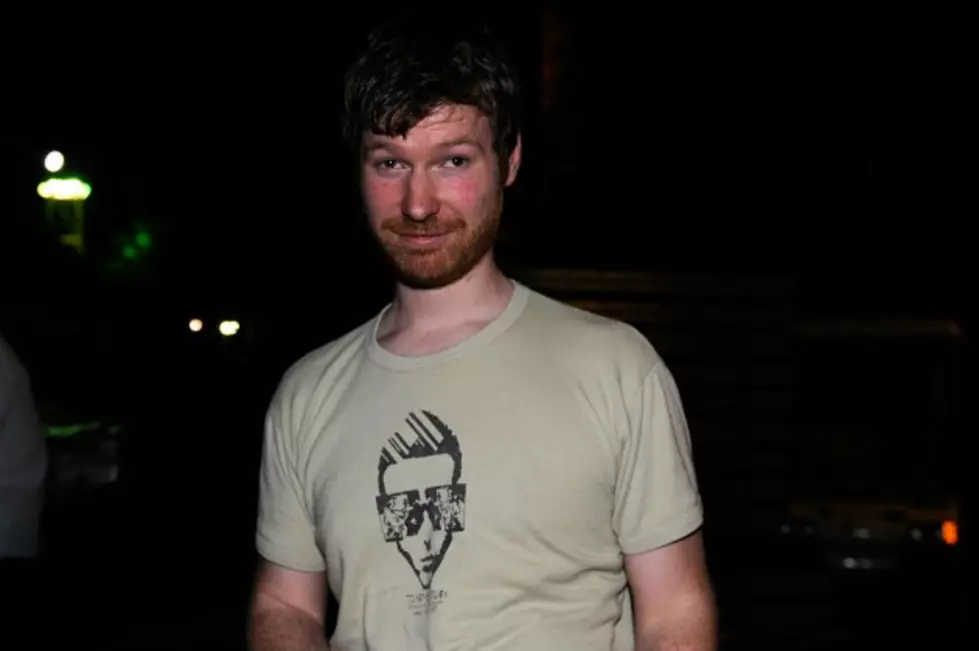 Aphex Twin Debuts Two More Songs from Upcoming AFX EP
Charley Gallay, Getty Images
Aphex Twin has debuted two more songs from his upcoming Orphaned Deejay Selek (2006-2009) EP, the first release under his AFX moniker in a decade.
With the arrival of "Simple Slamming B 2" (listen below) and "Midi Pipe1c Sds3time cube/klonedrm" (listen over at Bleep), the British producer -- whose real name is Richard D. James -- has already shared half of the forthcoming EP. Previously, he gave fans a preview of the eight-song effort with "Serge Fenix Rendered 2" and "Oberheim blacet1b."
Orphaned Deejay Selek is due out later this month on Aug. 21 via Warp Records. It serves as James' first release as AFX since his Analord EP series, which arrived between 2003 and 2005.
Last month, James posted a message on his Soundcloud page, promising he would release even more previously unheard Aphex Twin material in the near future. "Im VERY happy to report that ive found loads more old tapes i never encoded or gave to anybody," he wrote. "Been looking a lot on/off last few months and found around 7 tapes, most of which have 20+ tracks."