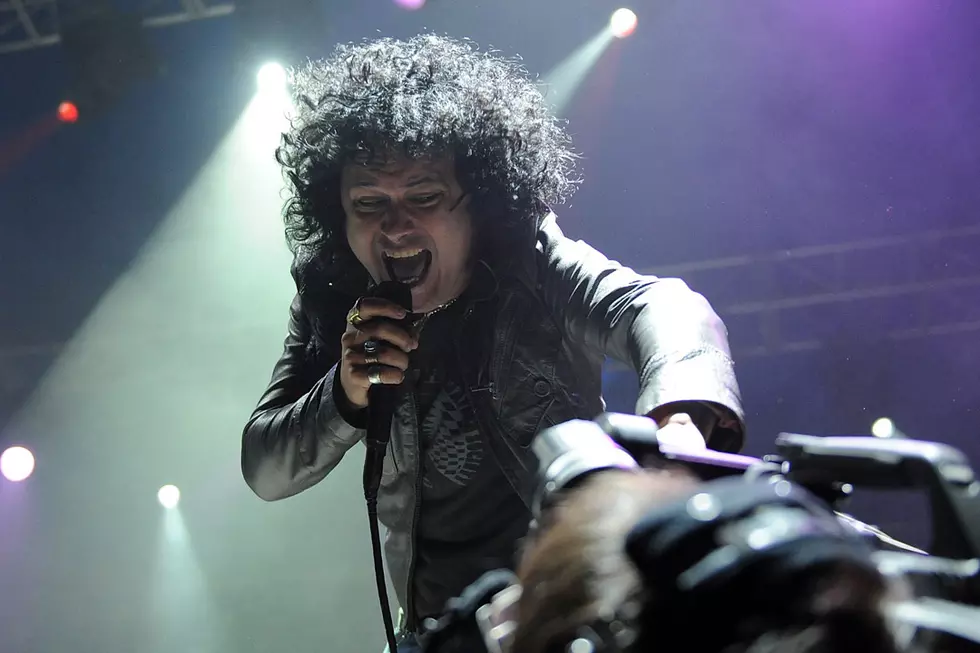 Watch the Video for At the Drive-In's 'Hostage Stamps'
Matt Roberts, Getty Images
At the Drive-In's in • ter a • li • a, is scheduled to arrive on May 5. Today, they've given us a third preview of what to expect in the form of "Hostage Stamps."
In the statement that accompanied the news, singer Cedric Bixler-Zavala said the song was "like walking through the hallway in some war-torn ghetto and reading the writing on the wall." Then he added, "When you hear things like, 'Raise your nithing pole,' I don't think anyone will know what that is right away, but when you look it up, it's this curse. We are going to be victorious. Here's the f---ing head on the stake in front of our army. We're coming back. It's reading the writing on the wall. It's going and keeping your ear to the ground and listening to the heartbeat of young people."
"Hostage Stamps" follows "Governed by Contagions" and "Incurably Innocent," the latter of which was released the day that the band announced in • ter a • li • a. The video, which you can see above, was co-directed by Rob Shaw and Damon Locks, who use a combination of stop-motion and digital animation to tell the story of an man who's imprisoned and tortured in an authoritarian society, and his plan to escape via blowing it up.
Last week, the band finished up a handful of dates and are preparing a full-fledged North American tour that begins May 6 in their hometown of El Paso, Texas and winds up in late June with a stop at the Amnesia Rockfest in Montebello, Quebec, Canada, and they'll spend August in Europe. You can see all the dates at their website.
Latin for "among other things," in • ter a • li • a is At the Drive-In's first record since 2000's Relationship of Command.
The 16 Best Bands That Came Back Again (and Again)