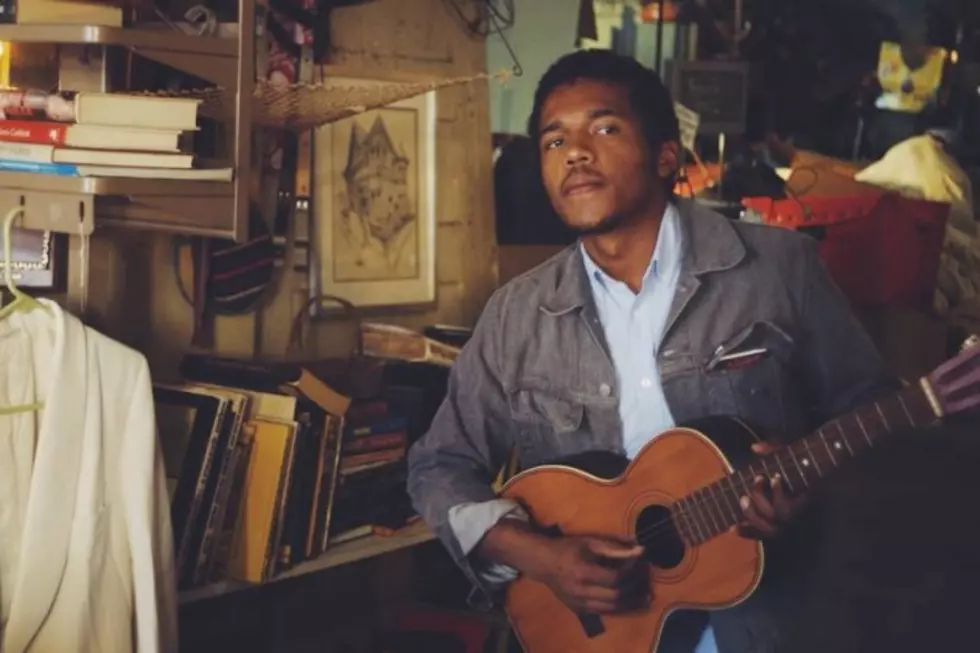 Listen to Benjamin Booker's 'Chippewa' Live at Third Man Records
Facebook
Benjamin Booker just put out his self-titled debut this past fall, but now the singer-guitarist will release a live album recorded at Jack White's Third Man Records in Nashville. Below, you can hear his raw, gritty performance of 'Chippewa' from the upcoming LP:
"This record is the result of a year on the road," Booker told Rolling Stone. "It's the best nights of my life and nights I would give anything to take back. It's sleeping in parking lots and sleeping with people for beds. It's eating bad food with good folks. It's makeups and breakups. It's missing home and never wanting to go back."
As Booker notes, the songs take on quite a transformation from their studio recordings on his 2014 debut.
"We learned from each other," he explained. "We grew tighter as a band. The songs changed, and on the night of September 24th we stepped into that building in Nashville to capture that."
The 10-track 'Live at Third Man Records' will hit stores on Jan. 27, but it's currently available for pre-order here.
'Benjamin Booker: Live at Third Man Records' Track List
1. 'Always Waiting'
2. 'Chippewa'
3. 'Old Hearts'
4. 'Happy Homes'
5. 'Kids Never Growing Older'
6. 'Falling Down Blues (Fuzzy Lewis)'
7. 'I Thought I Heard You Screaming'
8. 'Spoon Out My Eyeballs'
9. 'Violent Shiver'
10. 'Have You Seen My Son'