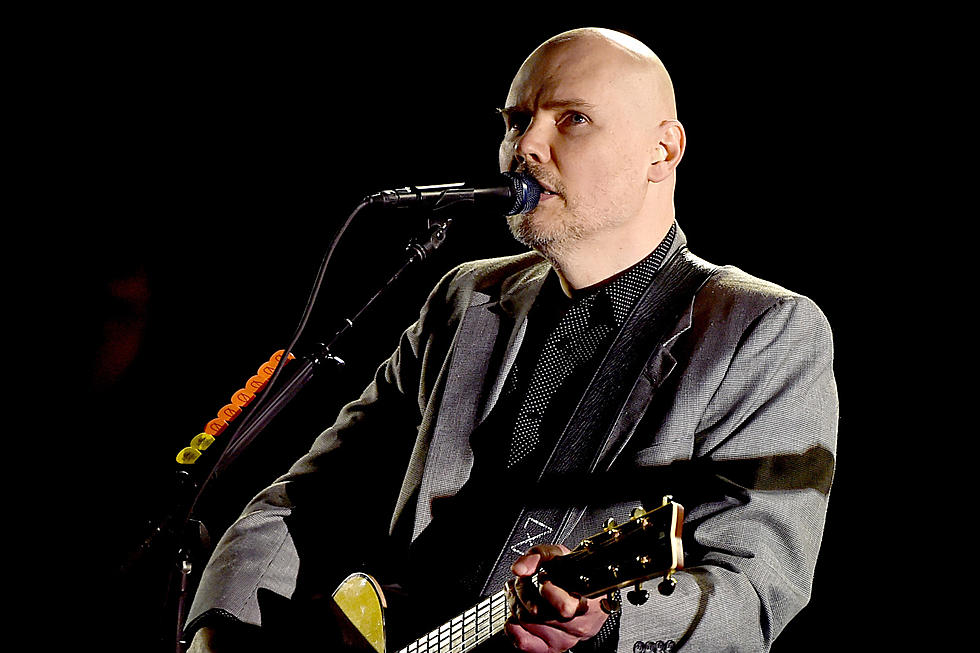 Billy Corgan Has Recorded a Double-Album
Kevin Winter, Getty Images
Hot on the heels of this year's Ogilala comes news that Billy Corgan has more new music in the works. He recently reported on his Instagram feed that recorded enough material for a double-album.
"I just finished a few weeks recording in Nashville for the follow-up to Ogilala," he wrote. "So far (the new album) is more stark and tangled. Also looks like it will be a double (16 songs at least)."
However, this new project, and a presumed to desire to promote it, could potentially throw the idea of a reunion of the original lineup of the Smashing Pumpkins into doubt. In 2016, he patched up his relationships with former members James Iha and D'arcy Wretzky to the point where, early this year, he said, "Things look good for us getting together to play" for the first time since 1999.
Those sentiments were echoed in June by drummer Jimmy Chamberlain, who is in the current version of the band. "We were talking about playing next year with the band," he said, "and somebody asked me, you know, 'What's it like trying to coordinate that?' I said, 'It's like Grumpy Old Men 3, only there's four grumpy old men and one's a woman.' [Laughs] So... that's how it's gotten to be."
The release of Ogilala was timed to coincide with Pillbox, a 41-minute dialogue-free film that was scored with his new album. "I thought it was a different approach to listening to an album," Corgan noted, "to watch it in essence with a related, albeit non-linear, silent movie. Art is art. And together the two pieces create a work unto itself.
Smashing Pumpkins Albums Ranked