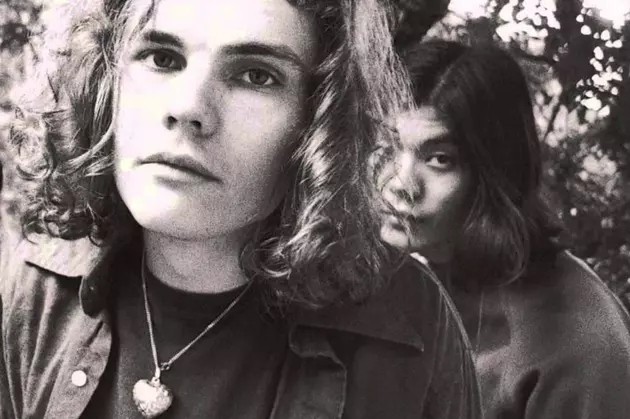 Previously Unheard Billy Corgan + James Iha Collaboration 'One and Two' Surfaces
Virgin
A pair of previously unheard Mellon Collie and the Infinite Sadness-era Smashing Pumpkins recordings have emerged online.
The first is an alternate take of former Pumpkins guitarist James Iha's 1998 track "One and Two." The song originally appeared on Iha's debut solo effort Let It Come Down. A demo version was later included in the 2012 Mellon Collie reissue. This particular take features Billy Corgan on lead vocals in Iha's stead.
The second recording, "The Tracer," also dates back to the Pumpkins' 1995 album. It was one of more than 70 song excerpts recorded during the Mellon Collie sessions to appear in the 23-minute "Pastichio Medley" on the band's 1996 Zero EP. Now, the nearly 11-minute song has surfaced in full. Listen to that, plus "One and Two," at the bottom of the page.
Iha was one of the Smashing Pumpkins' founding members, along with Corgan, D'arcy Wretzky and Jimmy Chamberlin. Wretzky parted ways with the group during the recording of 2000's Machina/The Machines of God, and the band broke up altogether soon after the subsequent Machina II/The Friends & Enemies of Modern Music that year. Chamberlin will reunite with Corgan for the Pumpkins' upcoming In Plainsong Tour, which kicks off later this month.