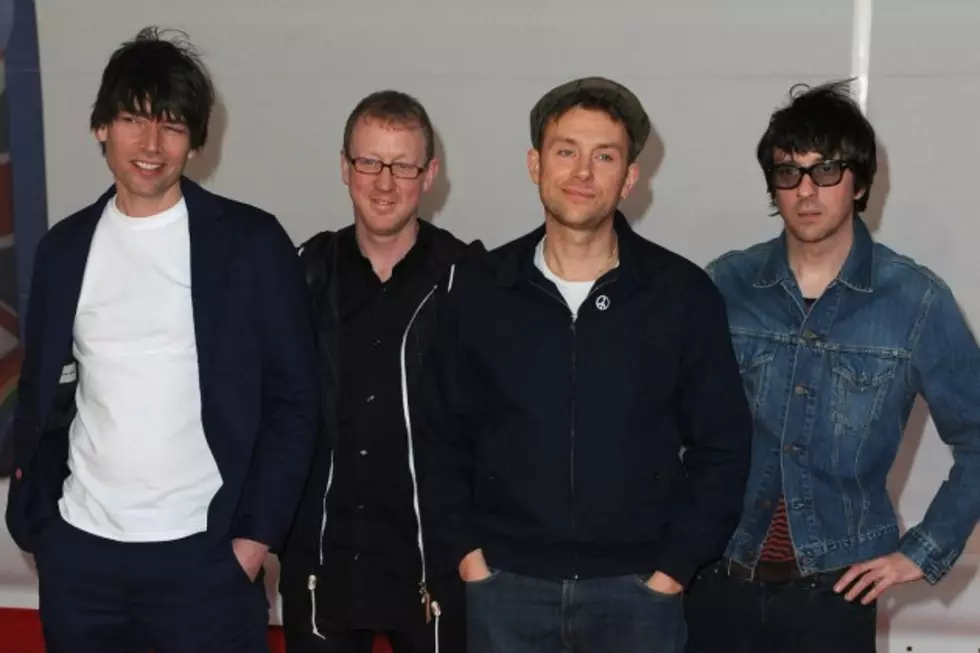 Blur's Dave Rowntree: 'There's No Point in Coming Back With a Mediocre Album'
Gareth Cattermole, Getty Images
Following yesterday's (Feb. 19) surprising news that Blur would be releasing The Magic Whip -- their first album in 12 years -- drummer Dave Rowntree says the band takes a fair amount of satisfaction in being able to keep the secret from fans for as long as they did.
"It's great when you finish something like this and you get to unleash it on the unsuspecting public," Rowntree told The Guardian. "We had a plan for how [the news] would go, which entailed surprising people with new stuff and the announcement, so we were very pleased that we managed to keep absolutely everything very secret."
The Blur drummer also said there wasn't any hesitation or reservations about making new music.
"If the music is good everything else follows quite naturally from it," he said. "We were all concerned that if we came back with something substandard … it had to be very confident and [we needed to] think it was one of the best things, if not the best thing we've done. Otherwise there's no point. There's no point in coming back with a mediocre album after all this time."
According to Rowntree, the new record wasn't such a stretch, since the band has been recording on and off in the time since 2003's Think Tank.
"It's not like we hadn't been in the studio for however long," he explained. "We've been making music over the past few years. We did the track for Record Store Day. We recorded a couple of tracks before one of the shows at Hyde Park [in 2009]. It hasn't been quite the gap that I suppose it's been suggested. In reality it's still quite familiar."
When asked what his favorite song is from the forthcoming album, Rowntree cited a track called "Pyongyang," but the drummer says the album in its entirety is "something quite special."
"It was very hard at the time while you're in the midst of recording to know what you've actually done," he said. "There were 18 months or so that allowed us to have a bit of perspective on it and allowed Graham [Coxon] and Stephen [Street] to do that work and the play it to us. That was the time everyone got very excited about it, and we realized we were actually a lot closer to it than we thought. It's actually going to be really good."
The Magic Whip will arrive in stores on April 27.
Worst to First: Every Blur Album Ranked