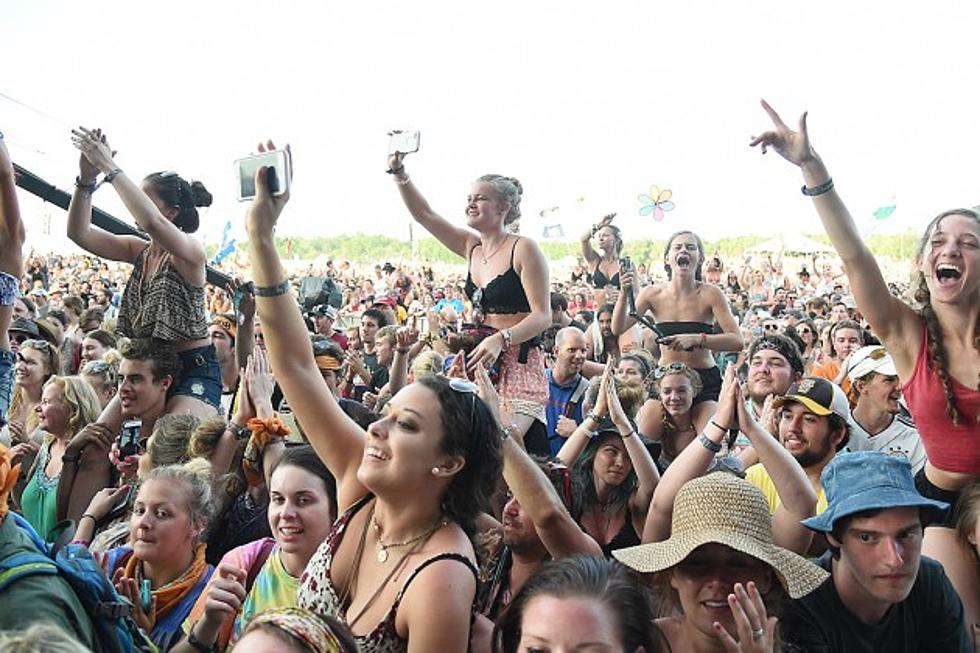 Bonnaroo 2015, Day Four: Spoon, Robert Plant + More
Jason Merritt, Getty Images
Every music festival is a whirlwind of sorts, but Bonnaroo has a way of making you wake up on Sunday going, "How is it almost over?" Between the sets running until 4AM, the limited hours of sleep and the general et cetera that comes from getting a little lost, Bonnaroo's Sunday installment finds most summoning some extra, much-needed energy before the drive home.
As is usually the case, Bonnaroo was closed out by a couple of legends, as well as some in the making.
Lovin' You Know What Full
Bonnaroo has a particular strategy when it comes to booking that other festivals like Coachella don't. The annual Tennessee shindig typically books after an artist's latest album is out as opposed to hosting the live debuts of unreleased songs. Spoon fall directly into the former category with their latest, They Want My Soul, almost a year old now. That time has given tracks like "Inside Out" long enough to live so that when they kick into it, people come running.
Britt Daniel was every bit the gravel-voiced rock star we've come to know over the years, his guitar frequently pointed to the sky. Another new one, "Do You," along with classics like "The Underdog," showed that Spoon have the relevant cache and revitalized drive to continue on in exciting new directions and not just as some legacy act banging out the hits.
We made a lot of Alabama Shakes' performance on Friday night, rightfully so, but what Florence + the Machine brought to Bonnaroo their second time around was absolutely stunning. Healed from a broken foot and limited to an hour, the flowing red hair of Florence Welch bounced all across the stage and into the crowd as she sprinted, jumped and sang with the athleticism of a professional athlete.
"Ship to Wreck" is a monster arena rocker live while "Shake It Out" was blown up to new levels of bombast from the last time the band toured. It was a pleasure seeing Welch let loose and release the wild goddess that's apparently been inside all along.
The tearjerker moment came when the frontwoman invited a fan holding up a sign for a hug and embraced her in front of tens of thousands of people. You'll be hard pressed to experience that much catharsis in an hour anywhere else this festival season.
Wrapping up Bonnaroo 2015, fans were treated to back-to-back performances from two of music's greatest living legends.
First was Robert Plant with his Sensational Soul Shifters who reworked Zeppelin classics to fit their roots-led vibe, while churning out some really interesting, spacey constructions. Plant told stories of his times in the American South with great recollection of individual small towns and the musicians he met along the way who inspired him. We stood next to a man who kept shouting that this was the best day of his life; we didn't sense any irony in those statements whatsoever.
Following Plant, it was time for the grand finale with Billy Joel who stepped out from his monthly residency at Madison Square Garden for a unique show in the scope of his career. Armed with a fly swatter which he waved from time to time while playing, Joel ran through a number of hidden gems and stone cold classics.
"I was at Woodstock," Joel reminisced as he looked out at the masses. "This must be what it looked like."
Unsurprisingly, the Bonnaroo crowd came ready to embrace Billy the Kid with huge singalongs and explosions of glow sticks. The biggest surprise was likely when Joel busted out "Highway to Hell" with a guest singer he had to have pulled out of a Long Island bar. Such is the nature of Bonnaroo, as Joel strummed on a guitar in the background.
And so another Bonnaroo has come and gone. The festival continues to evolve both in its bookings and the physical elements on the grounds, and 2015 has made yet another step toward establishing itself as one of the top experiential festivals in the U.S.