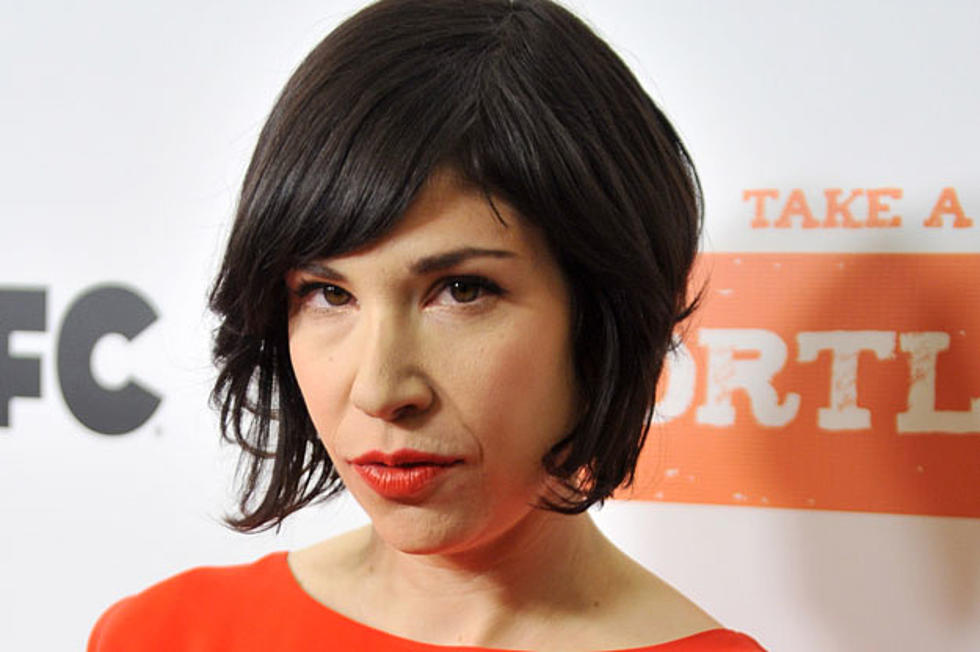 Carrie Brownstein Announces Plans for Memoir
From fronting one of the most influential rock bands of the '90s to starring in IFC's much blogged-about series 'Portlandia,' Carrie Brownstein has been blessed with one of the more interesting careers in recent memory -- and now The New York Times reports that she's signed a deal with Riverhead Press to relive it all in a memoir.
Brownstein's latest book, which is said to focus on her life in music -- including her time in the critically beloved Sleater-Kinney -- joins a growing list of literary projects for the singer and guitarist. As Rolling Stone points out, she recently signed a deal to write a "parody travel book" with her sketch comedy partner and 'Portlandia' co-star Fred Armisen, and she's also working on a book about the music industry, titled 'The Sound of Where You Are.'
Aside from her writing and TV commitments, Brownstein continues to maintain her music career as a member of the indie rock supergroup Wild Flag, whose self-titled debut album was released last September.