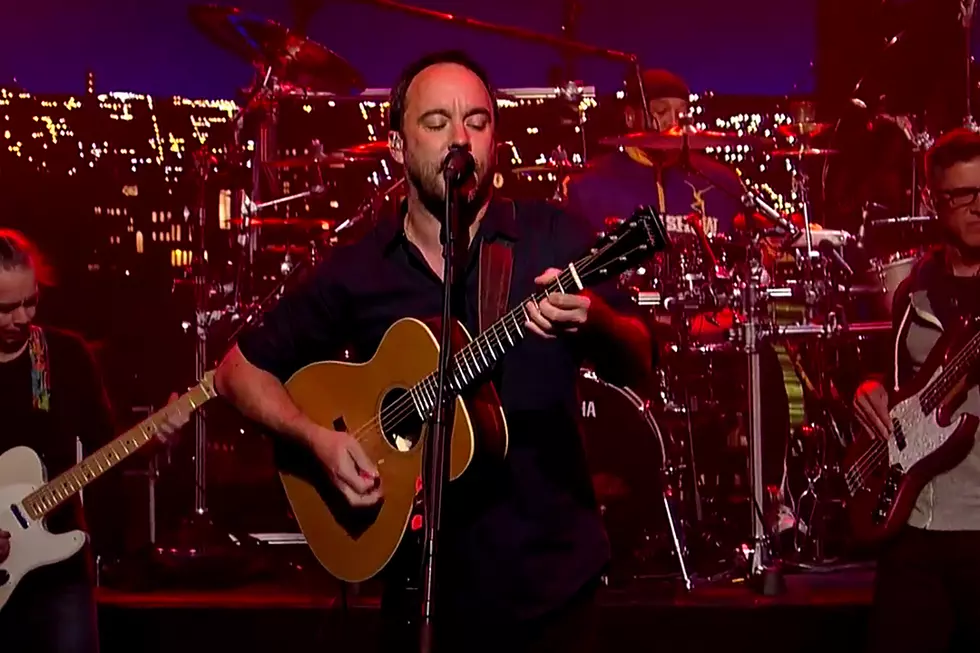 20 Years Later, Dave Matthews Band Perform 'What Would You Say' on 'Letterman' Again
CBS / 'Letterman'
It may be hard to believe, but it's already been 20 years since Dave Matthews Band made their network television debut. But it's probably a little easier to grasp that their debut was with David Letterman, and last night (May 8), they returned to the host's stage for a very special performance.
In the video above, Letterman explains that the band performed "What Would You Say" two decades ago; in honor of the host's impending retirement, Matthews and company tore through the track once again, much to the enjoyment of Letterman, Paul Shaffer and the studio audience.
Dave Matthews Band are gearing up for an extensive U.S. tour, kicking off at the Austin360 Amphitheater on May 13 and running through September (followed by a European run). You can find the band's full tour itinerary at this location.
The final show of the Late Show With David Letterman is set to air on May 20.