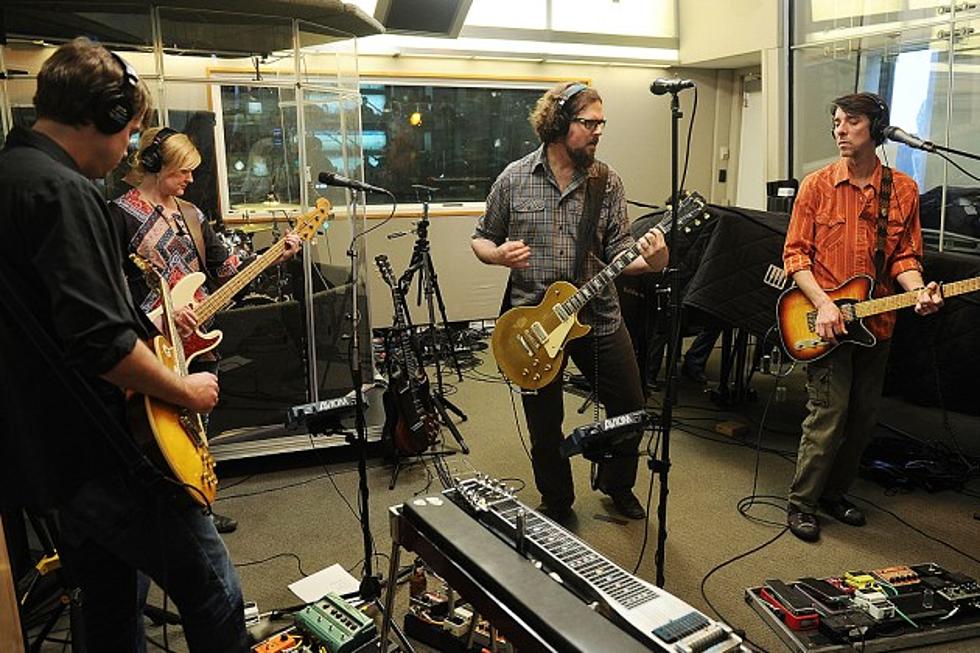 Drive-by Truckers Lose Member of Their Musical Family, Robert Newton 'Newt' Carter
Stephen Lovekin, Getty Images
Earlier this morning (July 20), Drive-by Truckers shared the surprising and sad news that they've lost a core member of their family. "We are heartbroken to report that our dear friend, comrade and family member, Robert Newton 'Newt' Carter has passed away," the band wrote on their Facebook page. "Newt was a great musician and sandman among many many other talents. He was also a larger than life presence in our touring company for several years."
As the band explains, Carter's death follows a bout with cancer: "He had basically fought off a death sentence and lived to tell about it for the better part of a decade ... In retrospect, I guess he hadn't seemed quite right of late and we all worried about him, but he was secretive about his condition till the end. This made the news all the more shocking, yet also makes perfect sense in keeping with the Newt we all knew and loved."
Diffuser would like to offer our deepest sympathies to the Drive-by Truckers as well as Carter's friends and family. You can read the band's full statement below:
Y'all,

We are heartbroken to report that our dear friend, comrade and family member, Robert Newton "Newt" Carter has passed away.

Newt was a great musician and soundman among many many other talents.

He was also a larger than life presence in our touring company for several years.

Over the next few weeks, I'm sure that everyone will be sharing all kinds of amazing Newt stories and many of them will be true. He cut a wide swath through this life he lived and we are all the better for having known him. In the time I knew I him I learned to always expect the unexpected. He was a hilarious man with the greatest deadpan delivery ever. We shared some big adventures and many laughs.

I'm sure that we will be soon announcing plans for a memorial of some sort and we will do our best to keep everyone posted.

It's all still sinking in. We all knew that Newt had survived cancer. He had basically fought off a death sentence and lived to tell about it for the better part of a decade. I didn't really know him back then, but when he told me about it a couple of years ago, again, it was with that nonchalant delivery that you would use to describe a trip to the store. In retrospect, I guess he hadn't seemed quite right of late and we all worried about him, but he was secretive about his condition till the end. This made the news all the more shocking, yet also makes perfect sense in keeping with the Newt we all knew and loved.

We will all certainly be raising many a glass to his honor in the upcoming days. He's a left quite a void but I'm sure he'd prefer for us to be laughing at the many joyous and hilarious memories he left us with.

We love you Newt! R.I.P.

Sincerely,
The Drive-By Truckers Family
Drive-by Truckers are currently on the road with several dates scheduled through October. You can find their full tour itinerary at their official website.