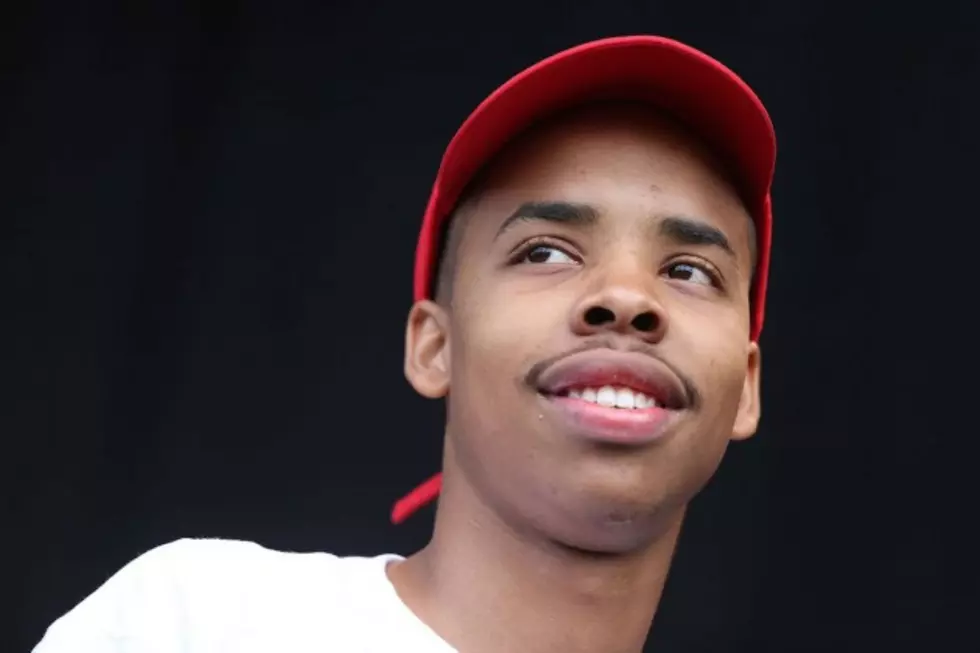 Earl Sweatshirt Shares New Music About His Mother, 'Solace'
Fiona Goodall, Getty Images
Earl Sweatshirt, once seen as the third-banana Odd Future export behind Tyler, the Creator and Frank Ocean, has become his own entity over the past couple years, impressing fans with his 2013 album Doris and this year's I Don't Like S---, I Don't Go Outside. This week (April 28), he expanded upon his emerging empire by releasing a 10-minute, largely instrumental suite called Solace that he wrote about his mother. Stream it below:
Earl uploaded the track onto YouTube accompanied only by a pink screen and the description, "music from when i hit the bottom and found something." He spoke less opaquely about the project in an NPR interview in March, saying in part:
I'm more or less just transitioning into being able to make some s--- that I could show my mom. Cause even this s---? Like, I could show my mom and she f---s with it. But I still got to cringe a little bit cause it's rough, you know. It's still the Babylon months so it's still like — but it's honest so she can't be — you know, it's clear. That's all my mom — her main concern is that I'm just transparent with myself. Just self-awareness.

So, like, yeah. I got one though. I'm sitting on one. We set up a studio at my house and I did a little project real real fast. It's called Solace. And that, I'm just sitting — it's more for my mom.
Earl and his mother grew closer through turmoil: When she sent him to a Samoa boarding school in 2011, fans reacted with extreme hostility towards Earl's mother, to the point where he feared for her safety. He spoke about the drama with The New Yorker in a 2011 profile, saying:
Initially I was really pleased that all these people claimed that they wanted me released because I thought that translated into "they care." So time progresses and the fan base gets bigger and the "Free Earl" chants get louder but now with the "Free Earl" chants come a barely indirect "F--- Earl's Mom" and in the blink of an eye my worry changes from "will there still be this hype when I get back" to "Oh s--- I just inspired a widespread movement of people who are dedicated to the downfall of my mom." I can say there have been few things in my life worse than the moment I was trying to figure out who started all this "let's get together and hate Earl's mom" business and had now subjected her to potential physical harm and realized that in a way it was me."