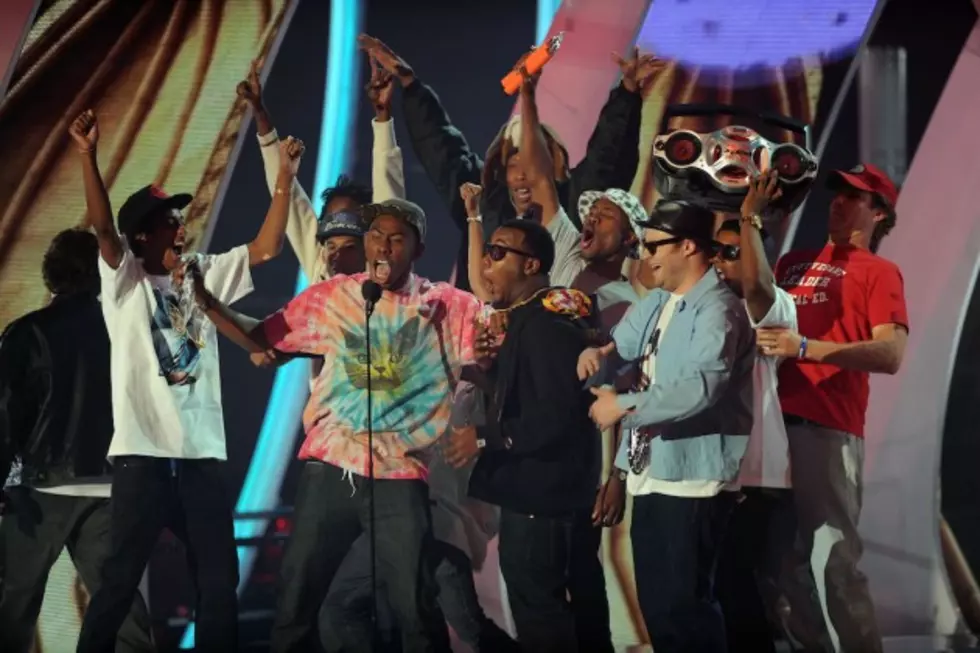 Tyler, the Creator Says Odd Future Collective Is 'No More'
Kevin Winter, Getty Images
Odd Future Wolf Gang Kill Them All, more commonly shortened to OFWGKTA or just Odd Future, fostered the career beginnings of modern alternative hip-hop greats Tyler, the Creator and Earl Sweatshirt, as well as singer Frank Ocean. It appears now, though, that the future of Odd Future will not be odd, but silent: Founder Tyler, the Creator strongly hinted in a series of tweets last night (May 27) that the hip-hop collective is over, defunct, no more.
He began by reminiscing about the good old days – five years ago — and said that "those 7 letters," presumably referring to OFWGKTA, "are forever," although they are also "no more":
The disbandment might not be as big a surprise as it seems: the group hasn't really done much together in terms of released material over the past couple years as individual careers have begun to take off, and it's also rumored that Tyler, The Creator's relationship with Earl Sweatshirt isn't what it once was. It's not clear yet if Odd Future's end also means that the Adult Swim show Loiter Squad, which stars most of Odd Future, is also in jeopardy.
Along with Tyler, The Creator, Earl Sweatshirt and Ocean, Odd Future consisted of Hodgy Beats, Left Brain, Mike G, Domo Genesis, Syd tha Kid, and Matt Martians. Below, watch the video for the group's fantastic 10-minute posse track "Oldie," from Odd Future's 2012 album The OF Tape Vol. 2.