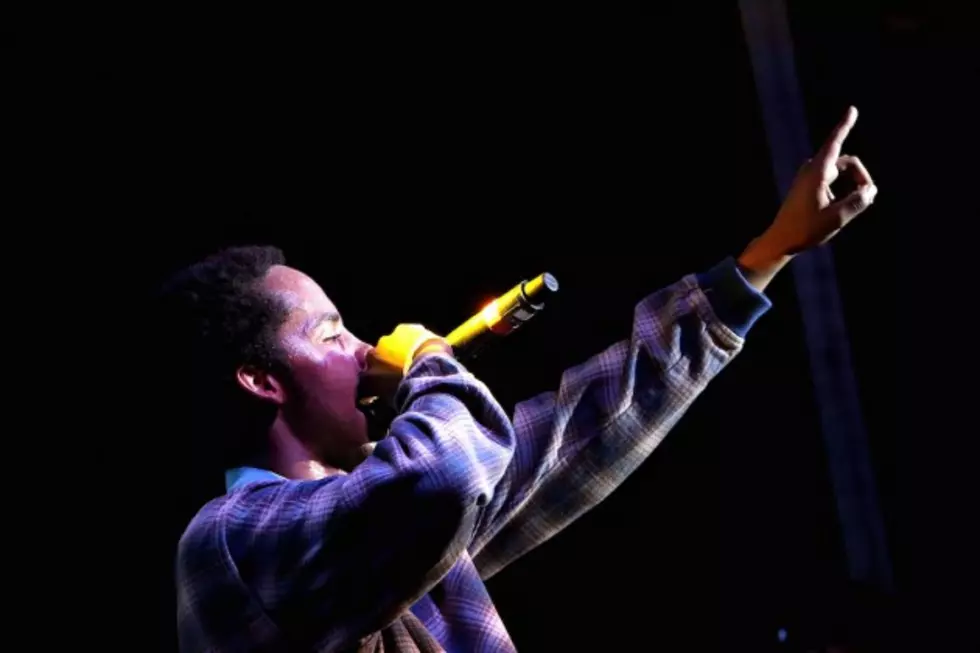 Watch Earl Sweatshirt's Bizarre 'Kimmel' Performance With BADBADNOTGOOD
Rachel Murray, Getty Images
Late night network television might not be the best fit for Earl Sweatshirt, not because he's inadequate, but more so because his vibe is distinctly Adult Swim -- he's actually already on Adult Swim, as part of the Odd Future show Loiter Squad. Regardless, Earl took his new album, I Don't Like S---, I Don't Go Outside, to Jimmy Kimmel Live and gave a peculiar performance, doing a medley of "Huey" and "Grief" backed by BADBADNOTGOOD, which you can check out below:
The downtempo rendition was defined by Earl's overly-relaxed flow and sparse instrumentation until the last minute or so, when BADBADNOTGOOD performed a jazzy solo to score a middle-aged man wearing a garbage bag, purple robe and curly blonde wig, which he started securing to his head with duct tape. For the record, Earl introduced him as "my man Gary."
In an online exclusive video, which you can watch below, BADBADNOTGOOD, not only accompanied by Earl, but also performed an eight-minute rendition of "Kaleidoscope," an upbeat, jazzy jam on which all band members had the chance to solo.
I Don't Like S---, I Don't Go Outside, which we thought was "bold and intensely personal," is available now on Columbia Records.