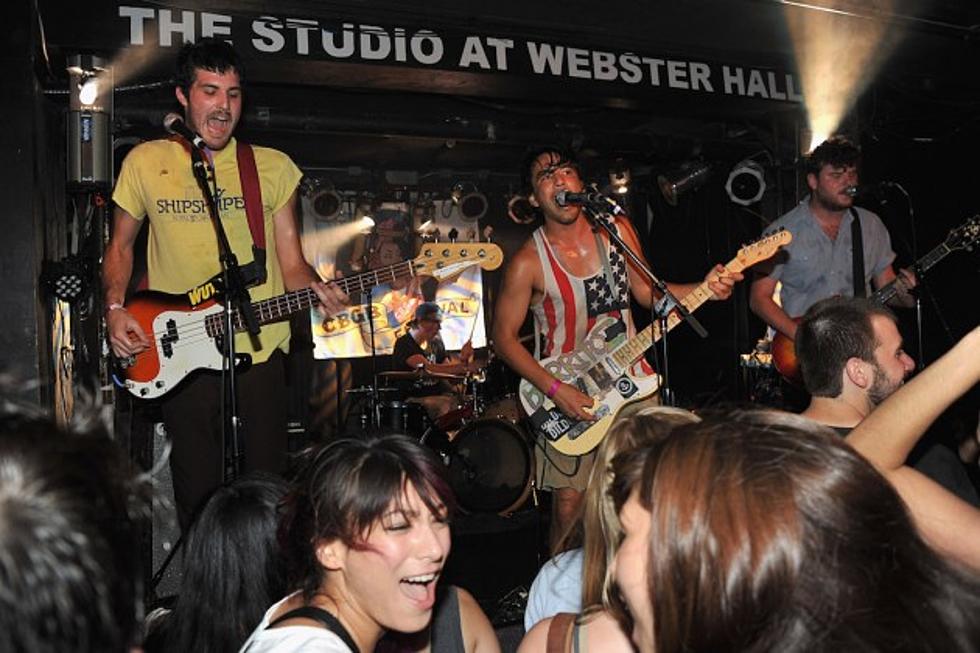 Fidlar Share New Version of 'West Coast' From Upcoming Album
Theo Wargo, Getty Images
Fidlar are coming back this September with their second album, Too, and the record will feature a newly recorded version of "West Coast," which the band originally released on their 2012 demo EP, S--- We Recorded In Our Bedroom. The band has shared the new version of the song on BBC Radio 1 today (July 14), and you can give it a listen below.
Fidlar guitarist and lead vocalist Zac Carper said in a press release:
We could have made record number one again… but instead we decided to challenge ourselves and admit that we don't know everything. I didn't want to make a standard rock record. The goal for this album was to think outside the box and I think [producer] Jay [Joyce] really helped us do that.
Check out the tracklist for Too, which will be released on Sept. 4 via Wichita/Mom + Pop, below.
Too Tracklist
1. "40oz On Repeat"
2. "Punks"
3. "West Coast"
4. "Why Generation"
5. "Sober"
6. "Leave Me Alone"
7. "Drone"
8. "Overdose"
9. "Hey Johnny"
10. "Stupid Decisions"
11. "Bad Medicine"
12. "Bad Habits"