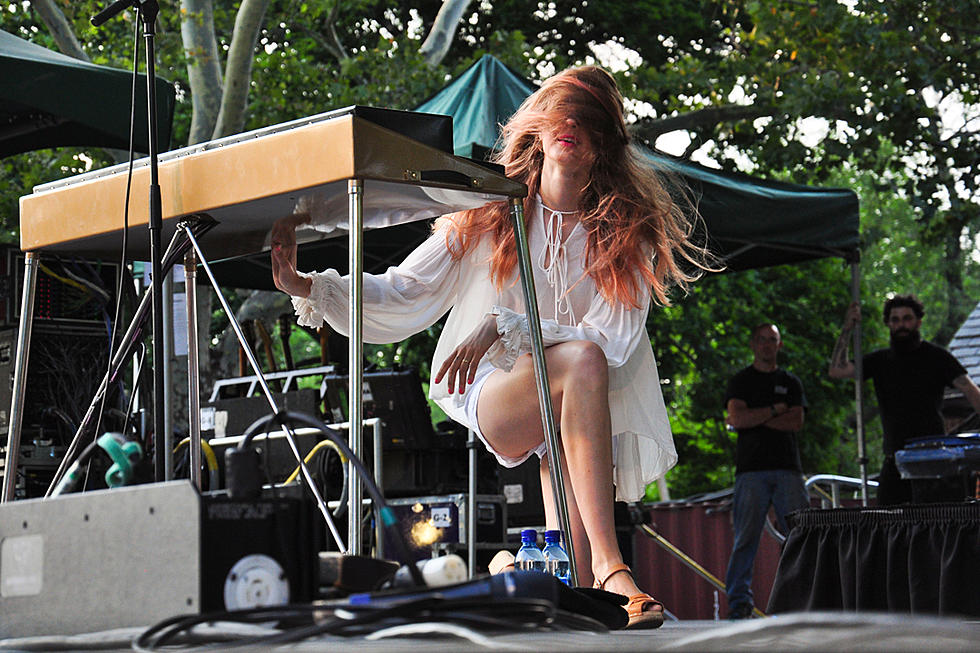 First Aid Kit and Dawes Join Forces at New York City Show
Emily Tan, Diffuser
First Aid Kit and Dawes may be busy on their own tours, but the folk rockers came together and joined forces in Central Park on Monday night (July 27).
After singer-songwriter Andy Shauf opened the show, First Aid Kit came onto the stage and performed "The Lion's Roar," the title track off their 2012 sophomore album. Sure, they have stunningly beautiful vocal melodies and heartwarming ballads, but Johanna and Klara Söderberg are much more than just two sweet singers from Sweden. Not only did they play the hell out of "Stay Gold" and "Master Pretender," but their continuous headbanging and hair flipping made you want to do the same. They also surprised the crowd with two covers -- Simon & Garfunkel's "America" and Black Sabbath's "War Pigs." They've performed the latter in other shows but still got the same enthusiastic cheering that they received from previous nights. Dawes' frontman Taylor Goldsmith also joined in their set to help out on vocals and guitar.
Goldsmith later joined the rest of Dawes for an explosive set. As the sun started to set, the California band took the stage and kicked their night off with "Things Happen." While the weather forecast predicted rain, Dawes sang the raindrops all away with a selection of tracks from the band's four LPs, including their latest album, All Your Favorite Bands. As usual, Dawes projected a calm that took over the audience. And as the temperature started to cool down, Dawes' show quickly became the perfect way to end the Monday evening.
First Aid Kit -- New York City's Central Park
Dawes -- Central Park