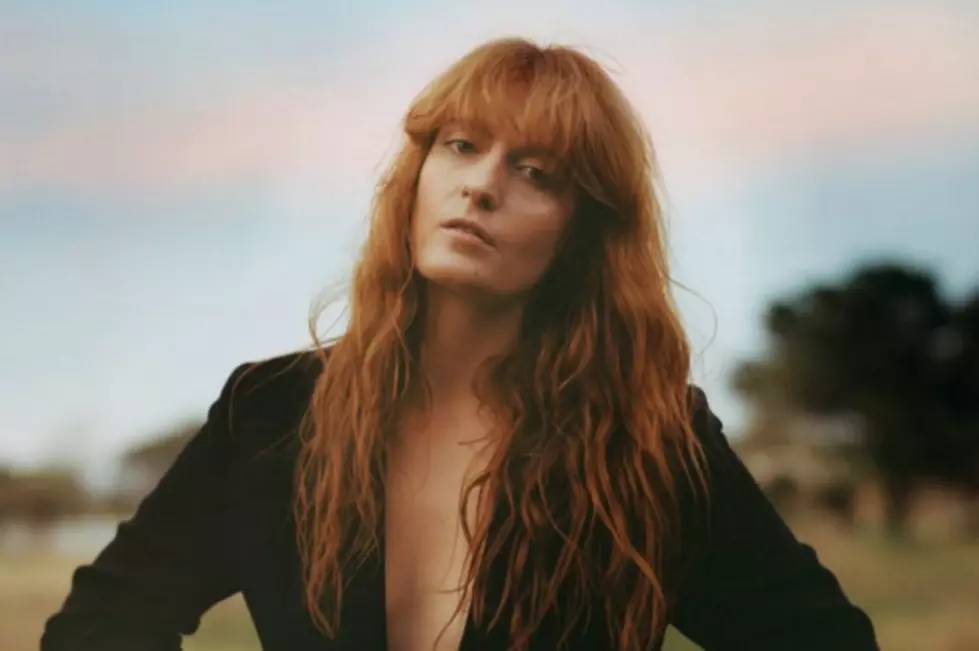 Florence + the Machine Premiere Video for 'Ship to Wreck'
Tom Beard
With the release of their third studio album rapidly approaching, Florence + the Machine have unveiled the official music video for the single "Ship to Wreck," which they premiered last week. You can check out the chaotic video, which was filmed in lead woman Florence Welch's own home, below.
Directed once again by Vincent Haycock (who also directed their recent video for "What Kind of Man"), the video focuses on the song's central theme of a relationship gone wrong and stars the British singer-songwriter herself. In the video, she's chased from room-to-room as she sings the chorus, "Did I build this ship to wreck?" The song has a wide array of influences from country twinge to heavy R&B with gospel singers providing backing vocals. The choreography was curated by Ryan Heffington who is best known for his work in Sia's now-iconic "Chandelier" video.
The band's upcoming album, How Big How Blue How Beautiful, will drop June 2 via Republic Records and pre-orders are currently available. The 11-track LP will serve as the band's follow-up to their 2011 album, Ceremonials. They are also billed as one of the headliners for this year's Lollapalooza festival.
Florence + the Machine – Ship to Wreck (Official Music Video)