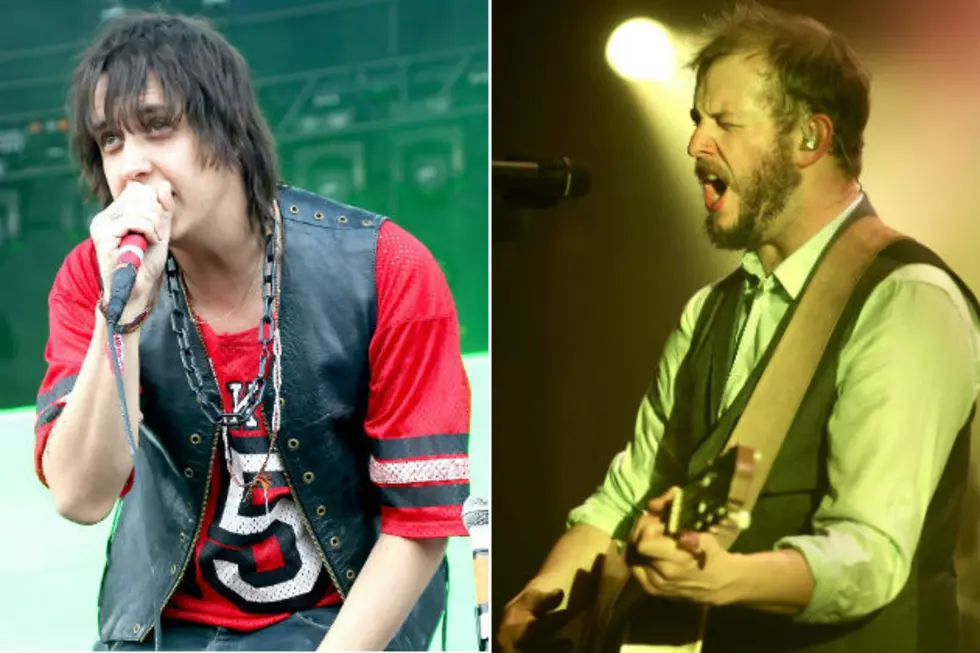 13 Frontmen With Side Projects That Sound Almost Nothing Like Their Main Bands
Paul Zimmerman/Mark Metcalfe, Getty Images
Some guys just can't get enough.
For some frontmen, it goes like this: Form a band; spend thankless years toiling in empty clubs; catch a big break; make it into the mainstream; rise to become a full-fledged, card-carrying rock star; then promptly step aside from the band to completely reinvent yourself with a different sound entirely.
Sometimes it's creative stagnation that leads to side-projects, other times it's just boredom. But there's no shortage of famous frontmen who have recently done double-duty with both their main outfits and more self-indulgent projects on the side.
Since the Strokes' Julian Casablancas released his definitely different pseudo-solo album, Tyranny,' recently, we thought we'd shine a spotlight on some of the side projects frontmen have formed that are only vaguely reminiscent of their day jobs.
And before you point out that Jack White, Radiohead's Thom Yorke and Spoon's Britt Daniel all have side projects too, the Dead Weather, Atoms For Peace and the Divine Fits all sound just a little too familiar to make this list.