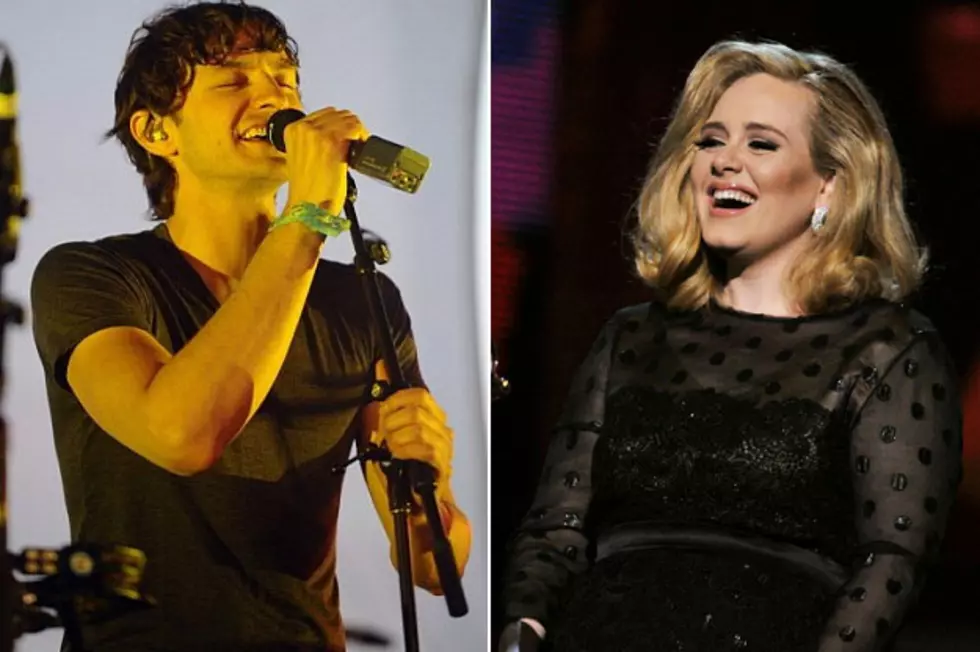 Gotye and Adele Lead Mid-Year Sales
2012 is halfway over, which means it's time for the folks at Billboard to start combing through SoundScan data for the year -- and a pair of familiar names have come out on top.
In news that should be surprising to absolutely no one, Adele's '21' is the top-selling album of the year so far, with 3.69 million units sold -- and the competition wasn't even close; as Billboard notes, '21' is the only album that's sold more than a million units in 2012. On the singles side, competition was a little stiffer -- some of the year's other big hits include fun.'s 'We Are Young' and Carly Rae Jepsen's 'Call Me Maybe' -- but Gotye's 'Somebody That I Used to Know' is the official winner at the halfway mark, with 5.5 million units sold.
The latest honor for '21' also sets a record: According to Billboard, it marks the first time in the SoundScan era that an album has been the top seller in the first half of two separate years. On a grimmer note, this is the first year to spawn only one million-selling album at the halfway point.
While album sales might be down -- or at least spread out -- Adele's massive success has continued to benefit her back catalog; her debut album, '19,' is actually the tenth-best seller of the year so far.
The rest of the top albums list is nicely eclectic, rounded out by Lionel Richie's 'Tuskegee,' One Direction's 'Up All Night,' Whitney Houston's 'Whitney: The Greatest Hits,' and 'Now 41.'
Meanwhile, Gotye (whose debut album sits at No. 11 on the mid-year tally) has been busy setting some records of his own: 'Somebody That I Used to Know' has sold more downloads in six months than any other song in history. At 5.5 million and counting, it could easily surpass the 6 million mark before the year is out, which would make it the first song in history to do so.