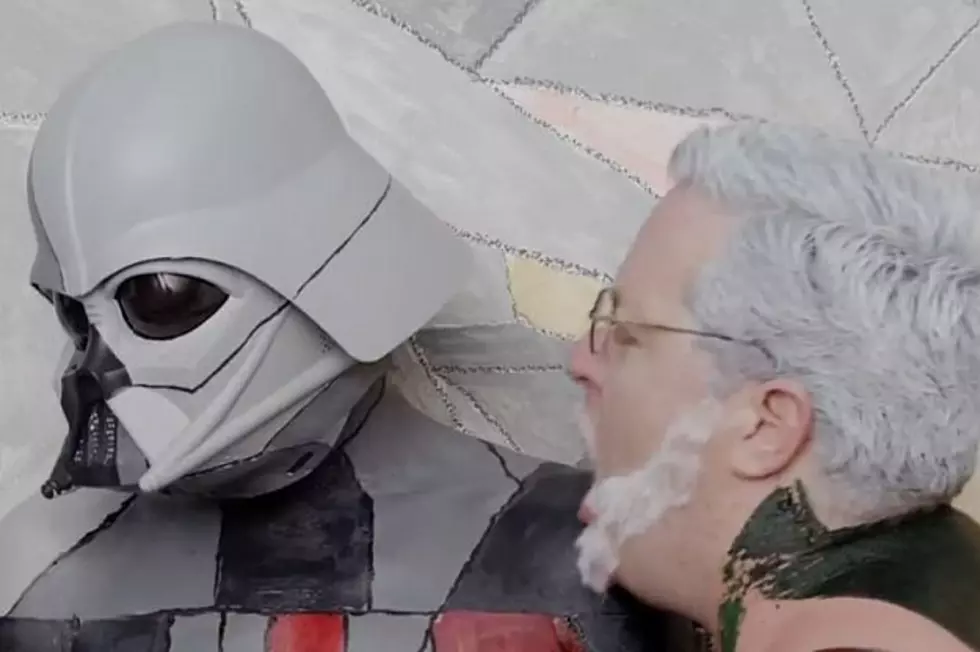 Gotye's Hit Parodied With 'Star Wars That I Used to Know'
'Star Wars' fans have been facing disappointment for years over the way their beloved film series has been treated by creator George Lucas. After countless re-releases of the original trilogy and a prequel of movies that were filled with plot holes, the sci-fi franchise has seen better days. Now, a parody video of Gotye's hit 'Somebody That I Used to Know' has surfaced on the internet, expressing the toxic relationship between Lucas and 'Star Wars' fans.
Called 'Star Wars That I Used to Know,' the clip mimics the original music video, complete with naked, painted people singing to each other. As Digital Spy reports, Tyson Apostol of 'Survivor' fame plays an adult Anakin Skywalker, appropriately named Darth Gotye. Apostol sings stinging lyrics about the way Lucas has treated the beloved space adventure tale. "But you didn't have to change it all, make them like they never happened and the fans are nothing," he accuses. Apostol is shown slowly turning to the Dark Side before donning his Darth Gotye mask.
The video gets even better with Mike Loveland taking over Kimbra's parts as George Lucas. He shows no remorse for changing the 'Stars Wars' brand's direction against the fans' wishes. "But 'Stars Wars' will be done my way, I don't care what they have to say," Loveland sings in defiance. "I think that they should let it go, and they'll never get a Blu-ray of the 'Star Wars' that you used to know."
Watch 'Star Wars That I Used to Know'