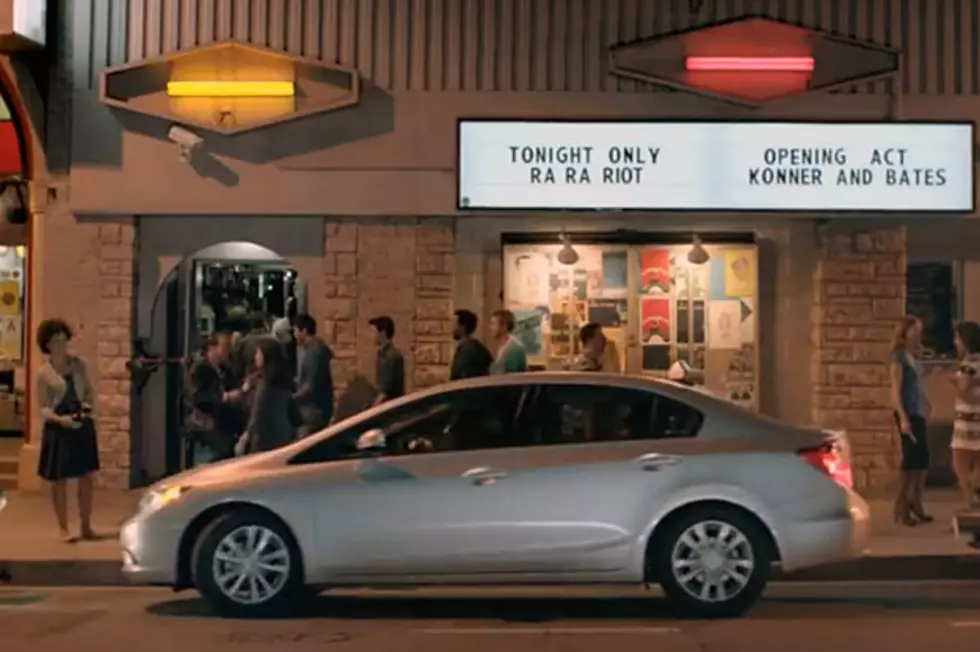 Honda Civic EX-L Commercial – What's the Song?
Honda Civic's series of commercial for its EX-L model follows a hardcore Ra Ra Riot fan and uses music from the indie rock band to promote its vehicle as the best car for the cool, under-30 demographic.
The spot is part of a series of Honda Civic promos using the "This is me" theme that follow average people who drive Hondas in their daily lives. Another similar ad followed a woman named Kate and used the music of Class Actress.
This commercial follows Tim, who shows off his new Honda Civic and his office cubicle, where he finds Ra Ra Riot tickets for what he calls "the show of the decade." Tim and his friends pile in his ride and head to the rock show. Along the way, he points out the Civic's GPS features and its hands-free Bluetooth phone service, which allows him to call a potential girlfriend on the drive.
In the background, viewers hear the active drums and spirited bass line of Ra Ra Riot's 'Boy,' a song from their 2010 album 'The Orchard,' which reached No. 36 to become their highest-charting album to date. Ra Ra Riot have a handful of shows on their summer touring schedule, including the Sun God Festival, Bunbury Music Festival, and Firefly Music Festival. The Syracuse-based band has a split 7" single with Delicate Steve coming out tomorrow for Record Store Day.
Watch Ra Ra Riot's 'Boy' in the Honda Civic EX-L Commercial