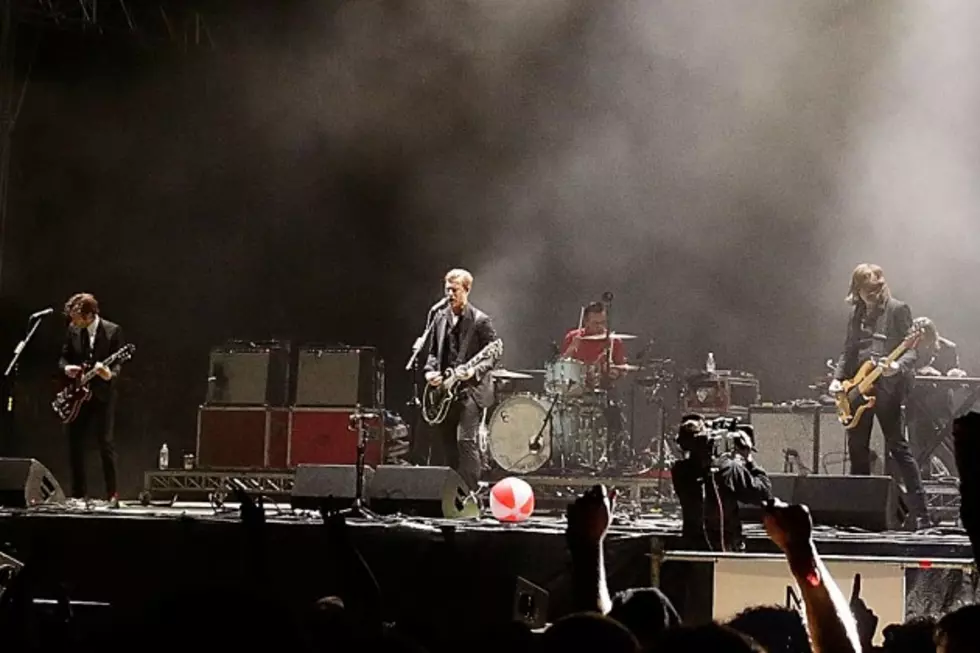 Listen to Interpol's Previously Unreleased Track, 'What Is What'
Mark Metcalfe, Getty Images
After being trapped in a snowstorm in Buffalo for nearly 50 hours the other week, New York City rockers Interpol made an appearance on 'Late Night With Seth Myers' to perform their song 'Everything Is Wrong' off of their latest LP, 'El Pintor.' Now, over the weekend, the band has released a never-before-heard bonus track from the 'El Pintor' sessions titled 'What Is What,' which you can listen to below.
The song is available as a free download on the band's newly renovated website after you are prompted to type the words Everything Is Wrong. The unreleased track will appear on the 'Everything Is Wrong' 7-inch which is tentatively due out spring 2015, and when you download the track, you can enter for a chance to win a limited edition copy of the 7-inch.
This release is paired with a new Shepard Fairey street art mural inspired by the song 'Everything Is Wrong' that stands in Williamsburg, Brooklyn. (You can take a look at the mural when you download the new track, as it's the background of the band's website.) The mural is inspired from the song's themes of unhealthy relationships and general poor decisions.