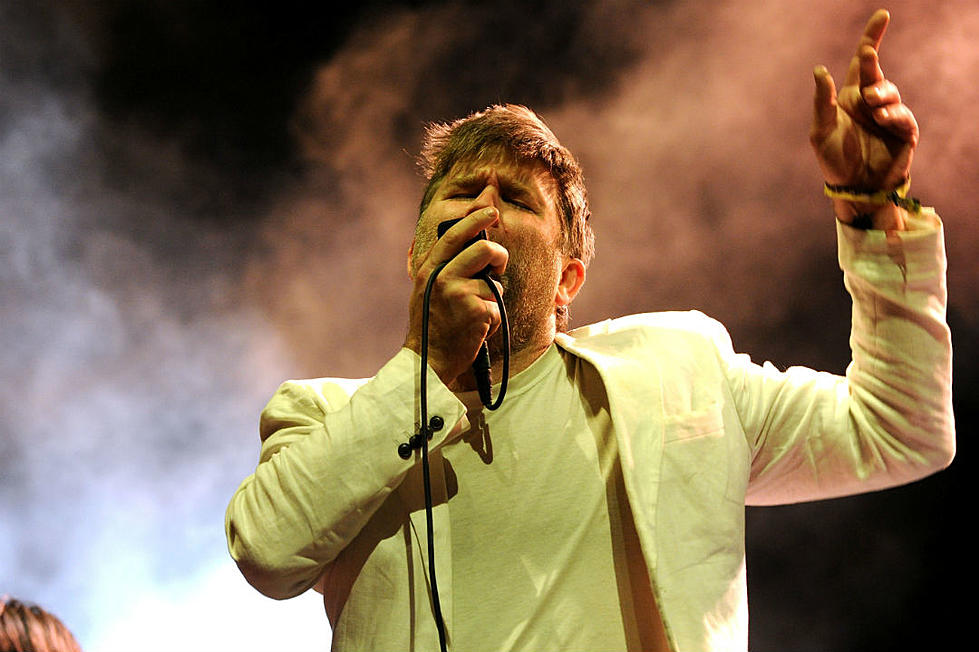 No One Showed Up for LCD Soundsystem's Performance at T in the Park
Michael Buckner, Getty Images
Fan-shared images from the Sunday headlining performance show a shockingly sparse – and, yeah, muddy – crowd. One fan took to Twitter to decry the "criminal turnout" at "a festival for part-time music fans." Others said the lack of support was "insane" and "one of the saddest things ever."
This reunion officially got underway last December with the release of a holiday-themed track called "Christmas Will Break Your Heart." A pair of March dates at Webster Hall in New York City were LCD Soundsystem's first shows since their 2011 farewell concert at Madison Square Garden. They suffered from similarly low attendance at Coachella, before bouncing back to earn rave reviews at Glastonbury last month.
Held over three days at Strathallan, T in the Park is named after its main sponsor, the Tennents brewing company. Rainy conditions and general mayhem surrounding this year's edition moved another user to launch a stand-alone Twitter page in an effort to catalog every misdeed.
LCD Soundsystem's 2011 farewell was later the subject of the documentary Shut Up and Play the Hits; it was also released as a live album called The Long Goodbye in 2014. They're promising a new studio effort in 2016.
The 50 Best Albums of 2015