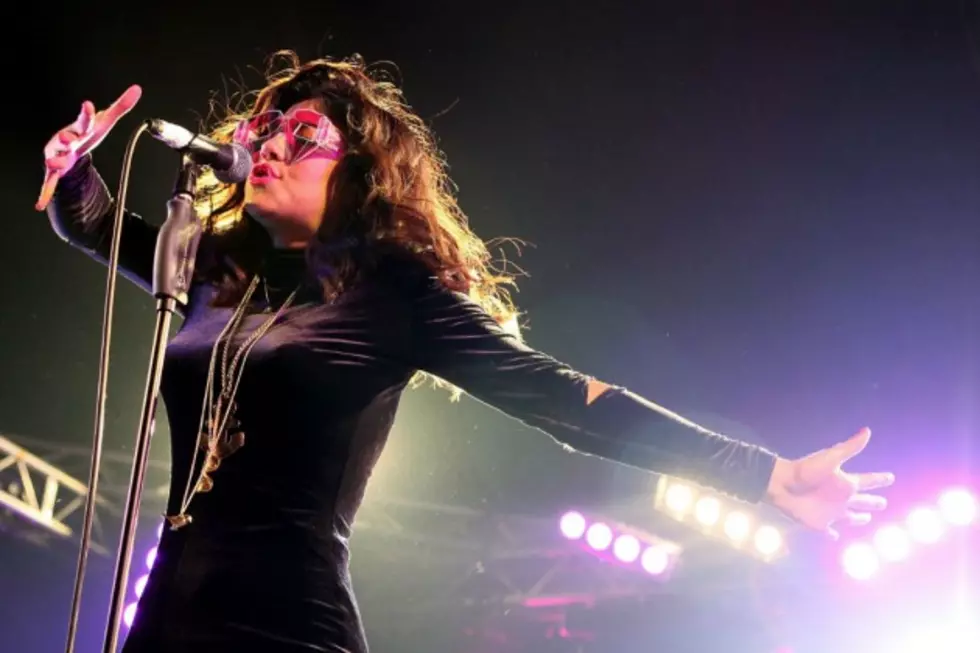 Watch Marina and the Diamonds' New Acoustic Video for 'I'm a Ruin'
Simone Joyner, Getty Images
It's only been three weeks since Marina and the Diamonds released their peppy new music video for "I'm a Ruin," the latest track from their upcoming album Froot -- and today (Feb. 23), they've released yet another video for the track, which you can watch below.
The video is for a full-band acoustic rendition of the tune, just like they had previously done with their song "Happy." It's very mellow and somewhat more fitting than the regular music video and dismal nature of the track. The song is the latest Froot of the Month; Marina and the Diamonds have been releasing a new track from the album up until it drops on April 6 via Atlantic Records.
The band's headlining tour kicks off in March at New York's Bowery Ballroom (the show sold out in 90 seconds). The tour will continue through April with festival appearances including SXSW, Coachella and Governors Ball. You can check out her full tour dates below.
In the meantime, enjoy the acoustic performance of "I'm a Ruin":
Marina and the Diamonds Spring 2015 Tour
March 26 – New York City – Bowery Ballroom
April 12 – Indio, Calif. – Coachella Music and Arts Festival
April 13 – Las Vegas – The Pool @ The Cosmopolitan
April 17 – San Francisco – Warfield
April 18 – San Diego – Northpark Theater
April 19 – Indio, Calif. – Coachella Music and Arts Festival
May 22 – Boston – Boston Calling Music Festival
May 26 – Pittsburgh, Pa. – Stage AE
May 27 – Indianapolis, Ind. – Deluxe
May 29 – Cincinnati – Bogarts
May 30 – Cleveland – House of Blues
June 2 – Detroit – St. Andrews Hall
June 5-7 – New York City – Governors Ball Music Festival