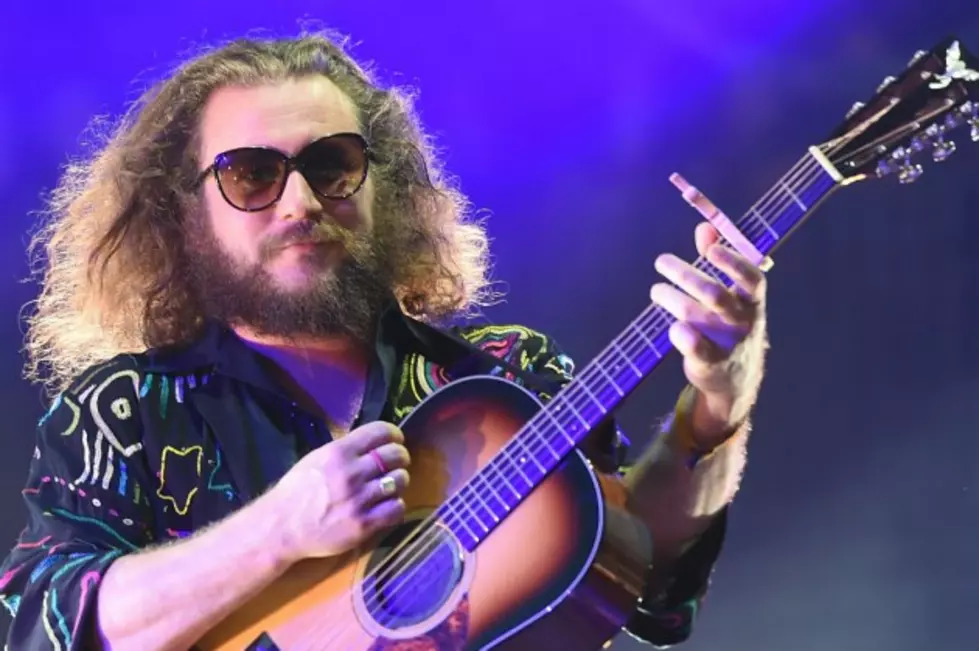 My Morning Jacket's Jim James Shares Rambling New Song, 'Take Care of You'
Jason Merritt, Getty Images
My Morning Jacket frontman Jim James has contributed an original song titled "Take Care of You" to the upcoming movie, No Escape, and you can listen to the new track now over at Pitchfork.
The twangy alt-country tune shifts from a moody to anthemic in the second minute. Overall, it appears to contrast the John Erick Dowdle-directed thriller, which stars Owen Wilson, Lake Bell and Pierce Brosnan. You can watch the movie trailer at the bottom of the page.
The soundtrack for No Escape is due out tomorrow (Aug. 21) and will be available as a digital download. The movie hits theaters next week on Aug. 26.
My Morning Jacket released The Waterfall earlier this year, and James has said that the Louisville rockers hope to follow up with another album sometime next year. Their current tour will return to the U.S. in October, first with a two-night residency at Seattle's Moore Theatre on Oct. 2 and 3. From there, they have dates scheduled through the following month, culminating with another two-night stay at New York City's Beacon Theatre on Nov. 24 and 25. Check out a complete list of stops right here.