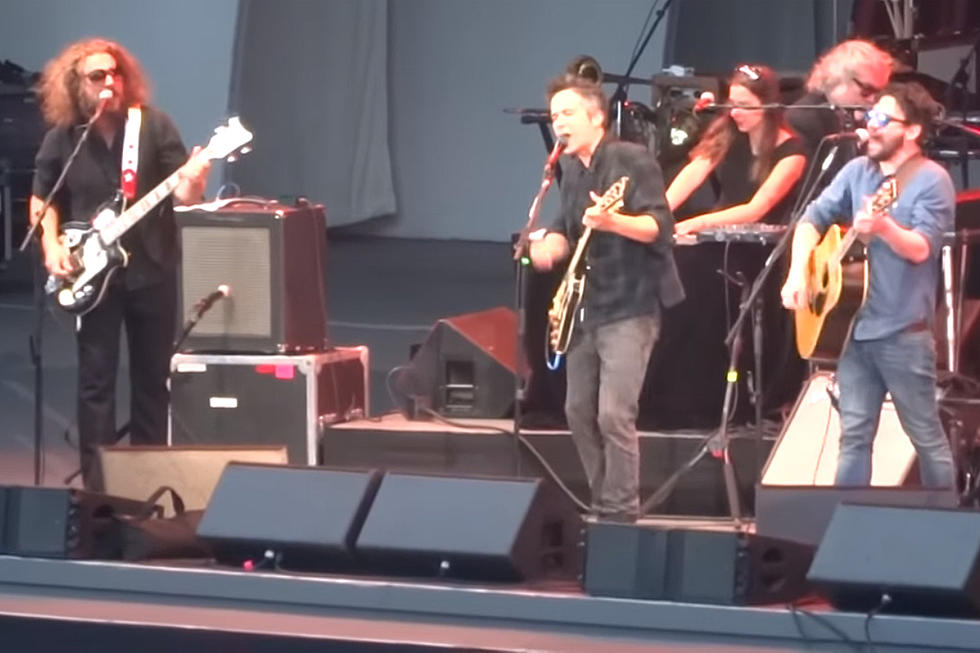 M. Ward Reunites the Monsters of Folk at Hollywood Bowl
YouTube
Opening acts for rock's legacy artists are rarely given the opportunity to do anything noteworthy other than play their set and hope to win over a few people in attendance. But M. Ward used his slot supporting Beach Boys mastermind Brian Wilson at the Hollywood Bowl on Sunday (July 10) to perform again with Jim James and Conor Oberst. The trio made up three-fourths of the Monsters of Folk supergroup, with Mike Mogis nowhere to be seen.
Rolling Stone found the above video of the trio closing out the set with "Whole Lotta Losin'" from their 2009 self-titled album, and saying that they performed two other of Ward's songs, "To Save Me" and "Vincent O'Brien." It was the first time they'd shared a stage since 2010. They also note that Ward's partner in She & Him, actress Zooey Deschanel, showed up to sing "Magic Trick" and "Never Had Nobody Like You."
Following the concert, Jim James posted a photo of the Hollywood Bowl with the message, "Thanks to my old pal @Mward for having me at the bowl and then what an honor to witness the great @brianwilsonlive perform pet sounds in his natural habitat. brought us to tears. So sweet. So glorious." James made headlines on Sunday when his band, My Morning Jacket, put out a song called "Magic Bullet" in response to the recent spell of gun-related violence.
Ward is on the road behind his eighth solo album, More Rain, which was released back in March. The record features contributions from Neko Case, Peter Buck of R.E.M. and k.d. lang. His tour winds up on July 17 in Portland, with a handful of shows in August and September. You can see all the dates at M. Ward's website.
2016 Summer Music Festival Guide