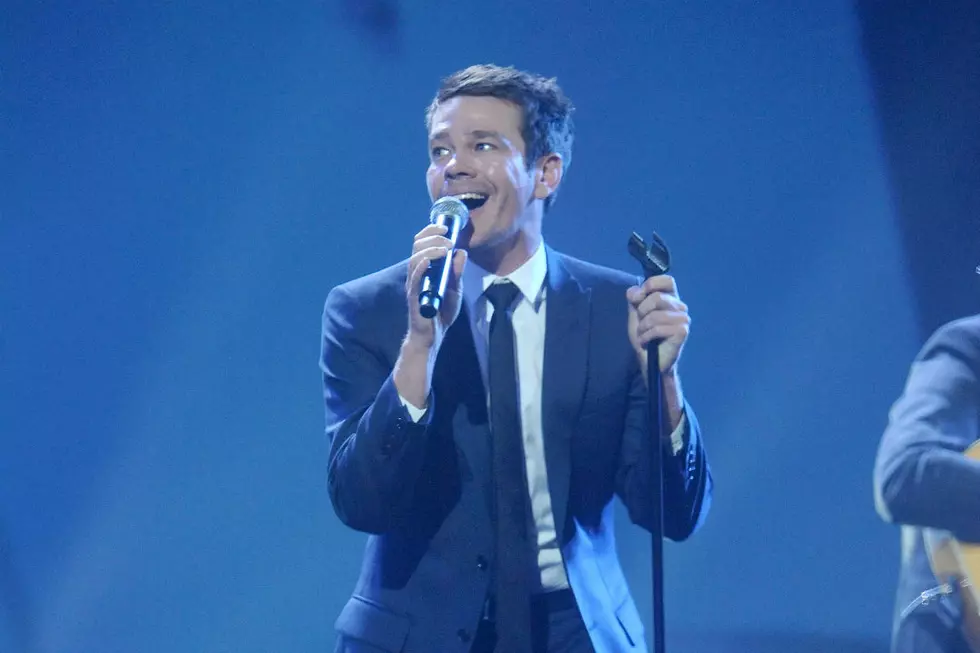 Listen to Nate Ruess' New Song, 'AhHa,' From Upcoming Solo Debut
Brad Barket, Getty Images
Earlier this month, erstwhile Fun. frontman Nate Ruess revealed the release date for his upcoming solo debut, Grand Romantic, as being June 16. Now, the singer has premiered the second track from the album; listen to "AhHa" in the video above.
"AhHa" will appear as the album opener, and while it's every bit the larger-than-life anthem as its predecessor, lead single, "Nothing Without Love," the new song hones in on decidedly darker themes. The track finds Ruess singing of depression and suicide, but all the while finding hope in his own music.
Earlier this year, Ruess revealed that he originally wrote some of Grand Romantic's songs for a follow-up to Fun.'s 2012 sophomore LP, Some Nights. However, the pressure of Fun.'s success weighed heavily on Ruess and drove him to instead use the material for his own solo work.
"Some Nights was a huge catalyst for my happiness, but it also helped me identify my problems a bit more," the singer said in an interview. "I remember when we won the Grammys; everybody was very happy, and rightfully so. But I was like, 'We didn't win Album of the Year,' which is the dumbest f---ing thing ever."
Back in February, Ruess and his Fun. bandmates, Jack Antonoff and Andrew Dost, took to Facebook to clarify that they aren't breaking up, however, they are using this time to focus on their individual projects.