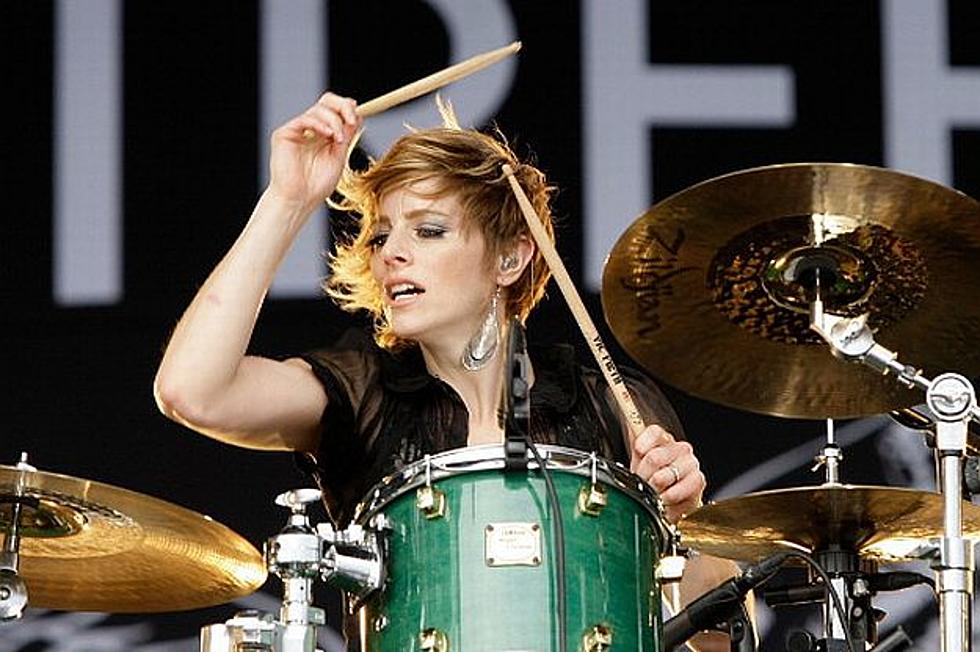 Neon Trees Drummer Elaine Bradley Reveals She's Pregnant
Neon Trees are currently on the road to support their second studio album, 'Picture Show.' The band's touring schedule in the near future will face some changes as drummer Elaine Bradley has announced that she's pregnant.
The Provo, Utah-based band was talking to Boston radio station Mix 104.1 when host Gregg Daniels asked Bradley if she was pregnant.
"Oh my goodness, wow," Bradley responded. "You know that this is the first time we're talking about it. You're breaking the news on the air."
"It's not a private — well it is private — but it's not like, it used to be a secret," Bradley continued. "It used to be one of those things where it was very hush-hush and now it's not anymore so it's weird to get used to it."
Neon Trees have 19 dates left on their current tour, according to their official website. Bradley said she is six months pregnant, which doesn't leave a lot of time left before she has to take a break from touring. However, the stickwoman will stay behind the drum kit for as long as she can.
"It's not too bad yet, but I am going to drum basically up to a little past seven months," Bradley. "It's going to get intense, I'm sure."
Watch the pregnant Bradley and the rest of Neon Trees perform their hit single 'Everybody Talks' recently on NBC's 'Today' show here.