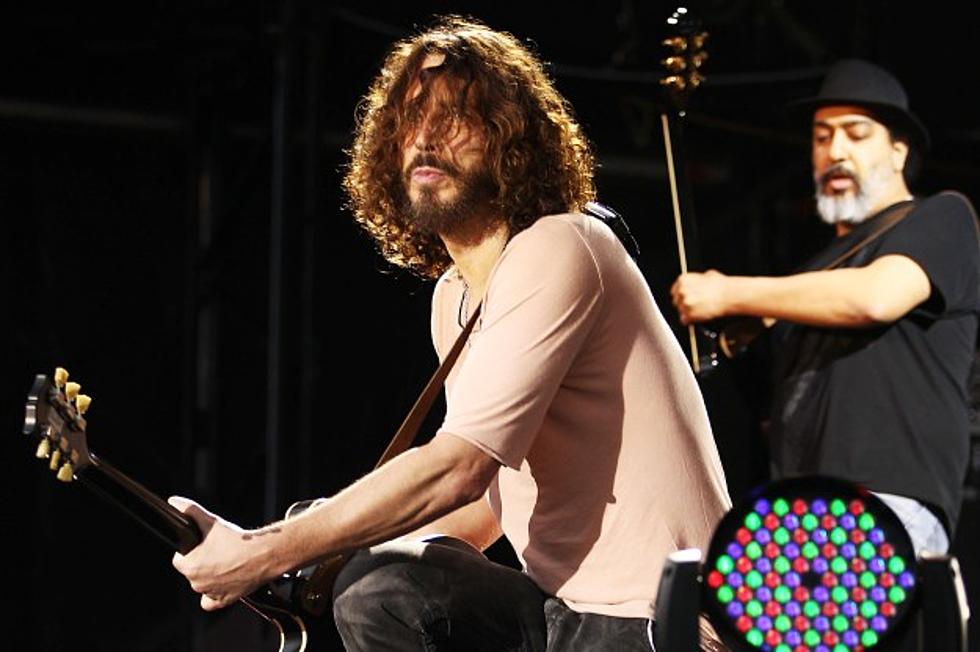 New Soundgarden Song 'Live to Rise' Now Streaming in Full
Two weeks ago, Chris Cornell tantalized Soundgarden fans when he tweeted a 22-second preview of 'Live to Rise,' the band's first new song in 15 years.
Well, the entire tune — nearly four minutes in length — has finally made its way to the Internet, courtesy of a stream on Seattle radio station KISW-FM's Web site.
Featuring a crunchy guitar riff and Cornell's always-captivating vocals (even without him having a single howl-at-the-moon moment), 'Live to Rise' is part of the soundtrack for the superhero movie 'Marvel's The Avengers,' due in theaters May 4 and starring Jeremy Renner and Scarlett Johansson.
"When the opportunity arose to write an original song for 'Marvel's The Avengers' film came our way, we thought it could be a cool match," the collective Soundgarden said (perhaps speaking in unison?) in a recent statement. "We are excited to release our new song 'Live to Rise,' which is also the only new song in the film."