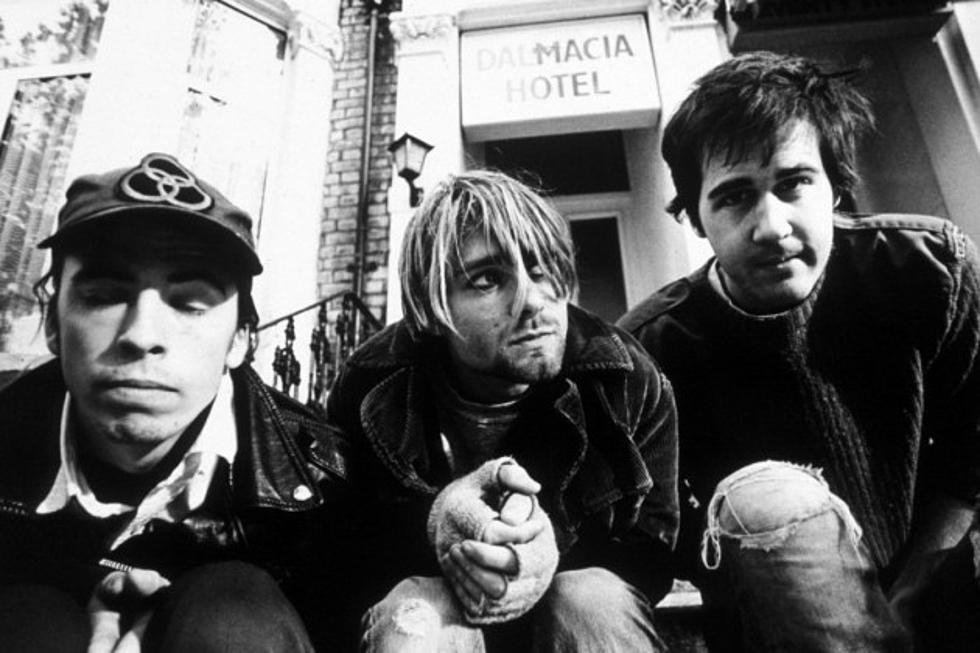 Listen to Previously Unreleased Tracks From Nirvana's 'Nevermind' + 'In Utero' Sessions
Martyn Goodacre, Getty Images
Ever since the death of Kurt Cobain on April 5, 1994, any sort of Nirvana memorabilia has been somewhat of a treasure. We recently saw some photos of the band's first-ever show, courtesy of Frances Bean Cobain's friend, and now, multiple clips have surfaced from the band's early Nevermind and In Utero studio sessions, including alternate takes, mixes and demos. You can check out all of the newly leaked clips below.
These versions, most of which didn't even make the With the Lights Out box set, are incredible never-before-heard finds for the hardcore Nirvana fan. Among these gems are a version of "Sappy" that had been recorded at Sound City Studios, along with alternate mixes of "Old Age" and "Verse Chorus Verse." According to Alternative Nation, "Cobain played lead guitar while attempting to sing one live scratch vocal. He also made one formal vocal pass. After overdubbing the lead fuzz guitar with his Rat pedal, Cobain laid down his guitar and walked straight into the control room. 'I don't want to do this,' he insisted. I'm not into this song right now. So let's leave it.'"
An instrumental version of "Heart-Shaped Box" along with rare edits of "Scentless Apprentice" and "Tourettes," as well as a few other In Utero tracks, are just a handful of the remaining tracks that have appeared.
Worst to First: Every Nirvana Album Ranked