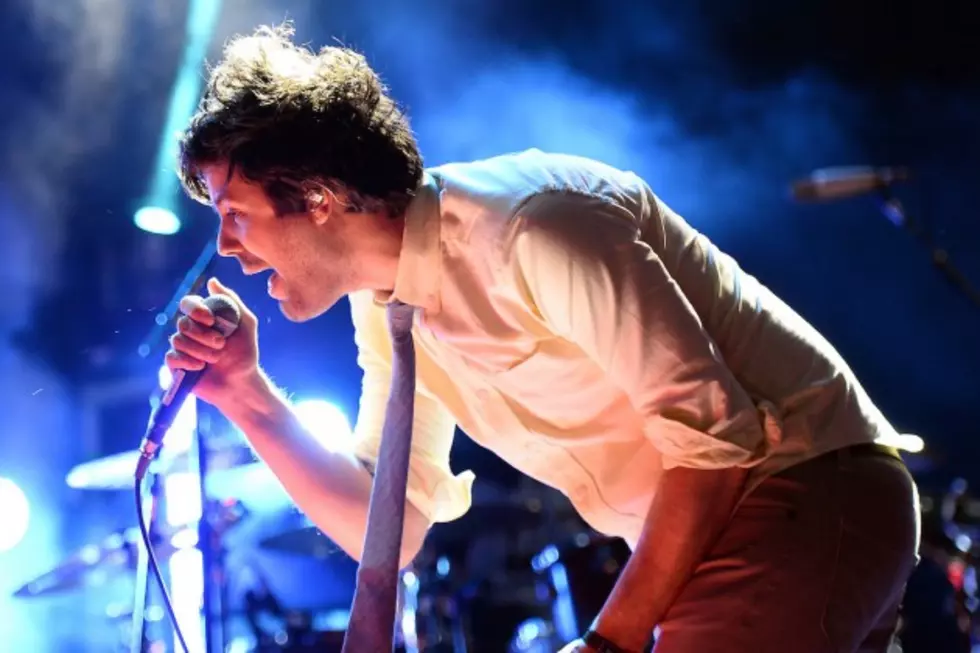 Passion Pit Announce Summer Tour
Ethan Miller, Getty Images
Passion Pit are going back out on the road to support their most recent record, this year's Kindred.
The synth-pop band's tour, which will take them through North America, Asia and Australia, includes a stop at Detroit's MO POP Festival.
Kindred, Passion Pit's third album, is by far the band's shortest record, featuring only 10 tracks, and focuses on upbeat themes surrounding Michael Angelakos' faith and family. The album was released April 21 via Columbia Records.
The band completed an extensive spring tour at the BottleRock Festival in Napa, Calif on May 30.
Passion Pit 2015 Tour
July 11: Chicago, IL -- Mamby on the Beach
July 16: Pemberton, Canada -- Pemberton Music Festival
July 19: Portland, OR -- Project Pabst
July 22: Portland, ME -- Thompson's Point
July 23: Boston, MA -- The Lawn on D
July 24: Oro-Medonte, Canada -- WayHome Music & Arts Festival
July 26: Detroit, MI -- MO POP Festival
Aug. 7: Bali, Indonesia -- Sunny Side Up Tropical Festival
Aug. 9: Jakarta, Indonesia -- We The Fest
Aug. 11: Singapore, Singapore -- Scape the Ground Theatre
Aug. 13: Manila, Philippines -- World Trade Center
Aug. 15: Osaka, Japan -- Summer Sonic
Aug. 16: Tokyo, Japan -- Summer Sonic
Aug. 21: Melbourne, Australia -- Forum Theatre
Aug. 23: Sydney, Australia -- Enmore Theatre
Aug. 25: Brisbane, Australia -- The Tivoli
Sept. 6: Dallas, TX -- House of Blues
Sept. 8: Houston, TX -- House of Blues
Sept. 9: New Orleans, LA -- Joy Theater
Sept. 12: Charlotte, NC -- WND Weenie Roast (PNC Music Pavilion)
Sept. 13: Raleigh, NC -- 95X Big Shindig (Walnut Creek Amphitheatre)
Oct. 16: Columbus, OH -- Newport Music Hall
Oct. 17: Milwaukee, WI -- Eagles Ballroom
Oct. 19: St. Louis, MO -- The Pageant
Oct. 20: Kansas City, MO -- Arvest Bank Theatre
Oct. 28: Los Angeles, CA -- The Wiltern
Passion Pit – "Lifted Up (1985)"