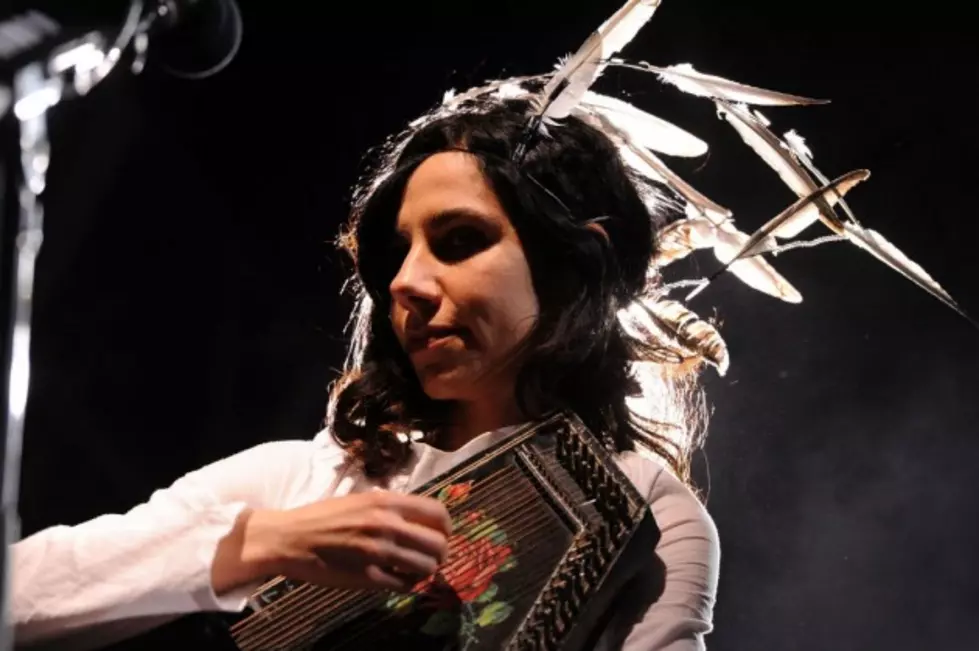 PJ Harvey Debuts Clip From Upcoming Book of Poetry, 'The Hollow of the Hand'
Frazer Harrison, Getty Images
With the announcement of her debut book of poetry arriving just yesterday (Dec. 1), PJ Harvey has quickly followed up with an audio clip of her reading 'The Guest Room,' a poem that will be featured in the forthcoming 'The Hollow of the Hand.' Take a listen below via the New Yorker:
'The Hollow of the Hand' is a collaboration between the British singer-songwriter and Irish photographer and filmmaker Seamus Murphy.
Harvey and Murphy traveled together to Kosovo, Afghanistan and D.C. between 2011 and 2014 in order to source inspiration for the book. As Harvey put it, "I would collect words, he would collect pictures, following out instincts on where we should go."
"Polly is a writer who loves images and I am a photographer who loves words," Murphy added. "She asked me if I would like to take some photographs and make some films for her last album, 'Let England Shake.' I was intrigued and the adventure began, now finding another form in this book. It is out look at home and the world."
'The Hollow of the Hand' will arrive via Bloomsbury in the fall of 2015.