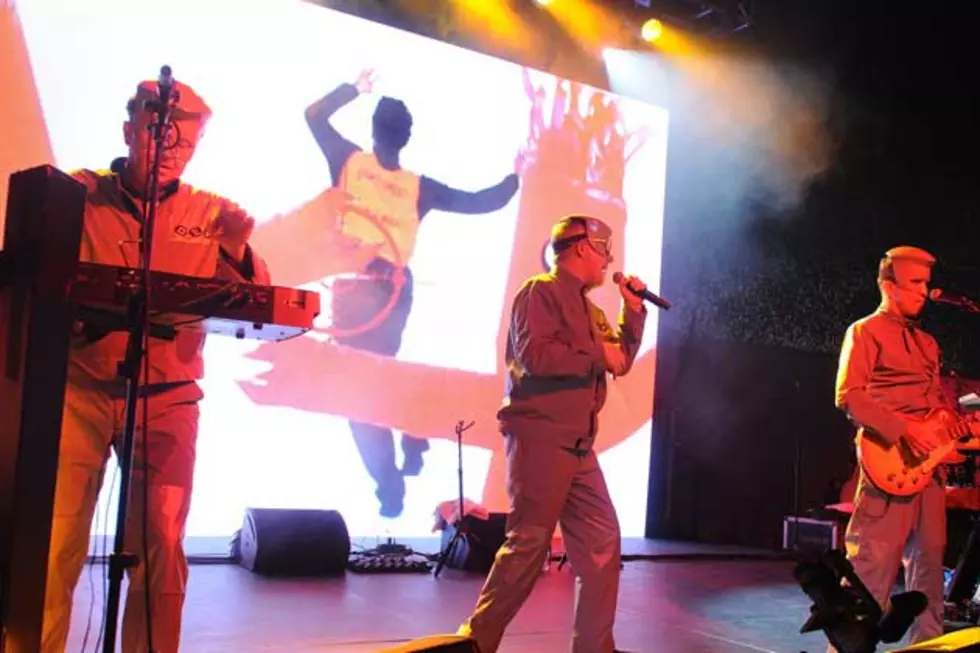 Punk Rock Bowling 2013 Features Devo, FLAG + More
Jason Merritt, Getty Images
The 15th annual Punk Rock Bowling and Music Festival is set to take place in downtown Las Vegas from May 24-27, and the newly announced lineup includes Devo, Bad Religion and FLAG.
Comprising several former Black Flag members, FLAG plan on performing songs from the original band's well-known repertoire. Also scheduled to play the event are Lagwagon, Bouncing Souls, the Casualties, the Weirdos, D.R.I., Turbonegro and many more.
Punk Rock Bowling kicked off back in 1999 and has been going strong ever since. The festival offers not only live music, but a huge bowling tournament in which fans can compete for over $15,000 in prize money. Previous featured acts include Against Me!, Hot Water Music, Flogging Molly, NOFX and Dropkick Murphys.
"We want this to be a big party and we want everyone to have a great time," said one of the festival's founders in a recent statement. "It's like one big family enjoying a debauchery filled weekend in Las Vegas like any normal family! Ha!"
Weekend passes go on sale today (Jan. 29) at 1PM EST. Click here for more details on tickets, accommodations and bowling registration.