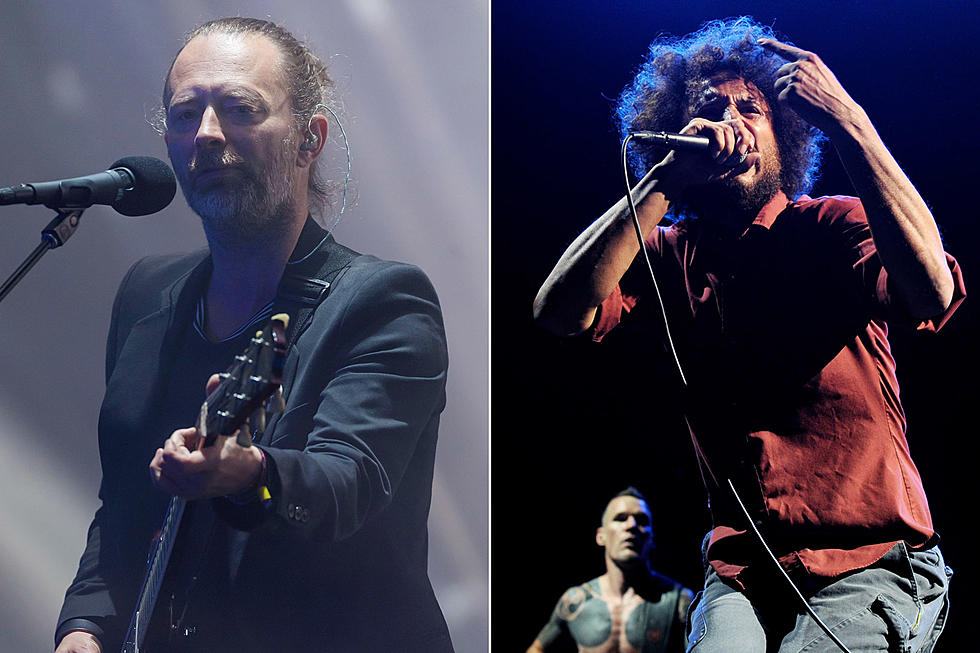 Radiohead, Rage Against the Machine + Depeche Mode Shut Out of Rock Hall Class of 2018
Ian Gavan / Kevin Winter, Getty Images
In terms of alternative-minded artists, only the Cars, who mixed new wave with rock and pop to great effect in the late '70s and early '80s made the cut.
At least that leaves Radiohead out of a potentially embarrassing situation. The band had repeatedly expressed bemusement at the idea of enshrinement. Last month, guitarist Ed O'Brien said, "I would never want to disrespect anything because obviously some amazing artists have been nominated. But if I'm honest I don't understand it. It's just kind of a British person going, 'Okay, thanks, what does this mean?' It's a little bit thin on black artists and hip-hop artists. I'm just speaking as a fan of American music, I would have thought that Dr. Dre should have been in there two years ago. His name should be first on the list way ahead of Radiohead."
They were so disinterested in the idea of the Rock and Roll Hall of Fame that they booked a South American tour for April 2018, with a show in Buenos Aires on April 14, the night that the induction ceremony is to take place.
Rock and Roll Hall of Fame Snubs