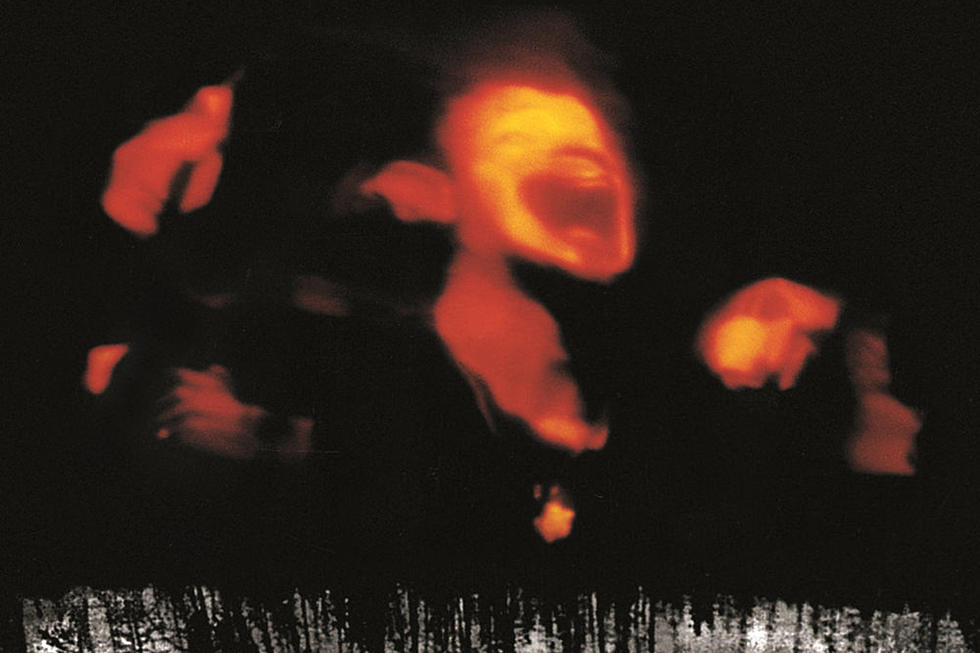 When Soundgarden Released Their Best Album, 'Superunknown'
A&M Records
When Soundgarden released Superunknown on March 8, 1994, it was more than just a case of being in the right place at the right time. The Seattle band's fourth album certainly sounded like it was tailor-made for the grunge era, with its downplayed, muddy, almost-metal guitars and Chris Cornell's pained howls, but it was destined for bigger things from the start.
After they were signed to a major label following 1988's indie debut, Ultramega OK, Soundgarden released two records of increased intensity and heavy-metal thunder. Badmotorfinger, from 1991, even helped define the guidelines for the burgeoning grunge movement taking root in Seattle at the top of the decade. Nirvana's groundbreaking Nevermind was released just two weeks before Badmotorfinger. Something was definitely brewing in the Pacific Northwest.
So by the time the quartet started work on Superunknown, alternative music, especially its heavier shades, was at its peak. But Soundgarden and producer Michael Beinhorn (who helmed records by the Red Hot Chili Peppers and Soul Asylum) weren't following trends; they were just doing what came naturally. And what came naturally was a big, booming record that sharpened Badmotorfinger's edges, softened its distorted crunches and emerged like a pivotal moment in the mid-'90s alternative revolution.
Songs ranged from riff-powered sludge rockers ("My Wave") to weird genre-shifting exercises ("Spoonman") to the band's specialty: dark, melodic dirges ("Fell on Black Days," "Black Hole Sun," "The Day I Tried to Live"). Superunknown debuted at No. 1, eventually selling 5 million copies. "Black Hole Sun" became the band's first Top 40 hit and their biggest, just missing the Top 20. Superunknown remains Soundgarden's best and most popular album.
They liked the way it turned out so much that their next record, 1996's Down on the Upside (the group's last LP until last year's reunion album) follows the exact same template. But 1996 wasn't 1994, and Down on the Upside isn't Superunknown. Those sorta things usually happen only once.
Watch Soundgarden's Video for 'Black Hole Sun'