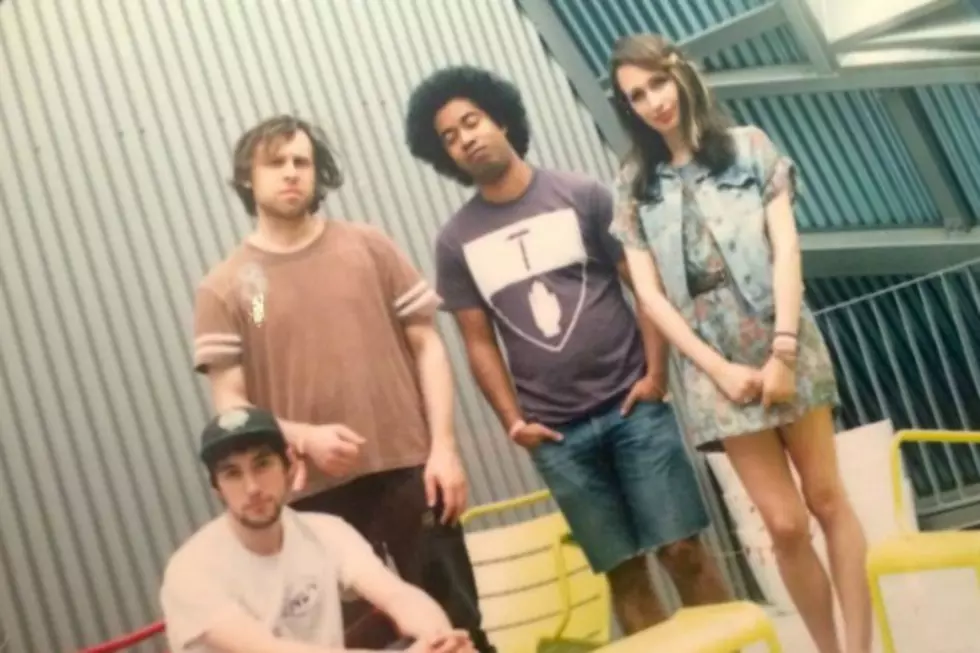 Listen to Speedy Ortiz's 'Puffer' From Upcoming 'Foil Deer' LP
Facebook
Back in February, we were excited to report that Speedy Ortiz would return with a new album dubbed Foil Deer in just a short few months. The forthcoming LP will arrive later this month on April 21 via Carpark Records, and ahead of its release, the Massachusetts indie-rockers have unveiled a new track, "Puffer." Take a listen below (via Entertainment Weekly):
"Puffer" opens very much the way previous Foil Deer tracks, "Raising the Skate" and "The Graduates," do -- as well as Speedy Ortiz's 2013 effort, Major Arcana, for that matter -- with a tangled mess of grizzly guitars. But when frontwoman Sadie Dupuis enters the scene, she serves up creeping vocals with a kind of swagger in the fluidity of her phrasing -- it's no wonder she said she was channeling Kelis on the new track.
Speedy Ortiz recently visited this year's SXSW for a string of gigs, one of which we were fortunate enough to catch. The Austin festival is known for sparking collaborations, but a unique one came about when Dupuis invited comedian and Broad City actor Hannibal Buress to join them on drums during one of their day parties.
"Thanks for letting me ruin your last song," Buress said as he took his seat behind the kit. Dupuis retorted, "If you f--- it up, we're not gonna get discovered this year."
Watch them perform Major Arcana's "MKVI" below:
Speedy Ortiz will continue their North American tour on April 22 in Boston, Mass., then, the band has dates scheduled through August. Find details and tickets here.