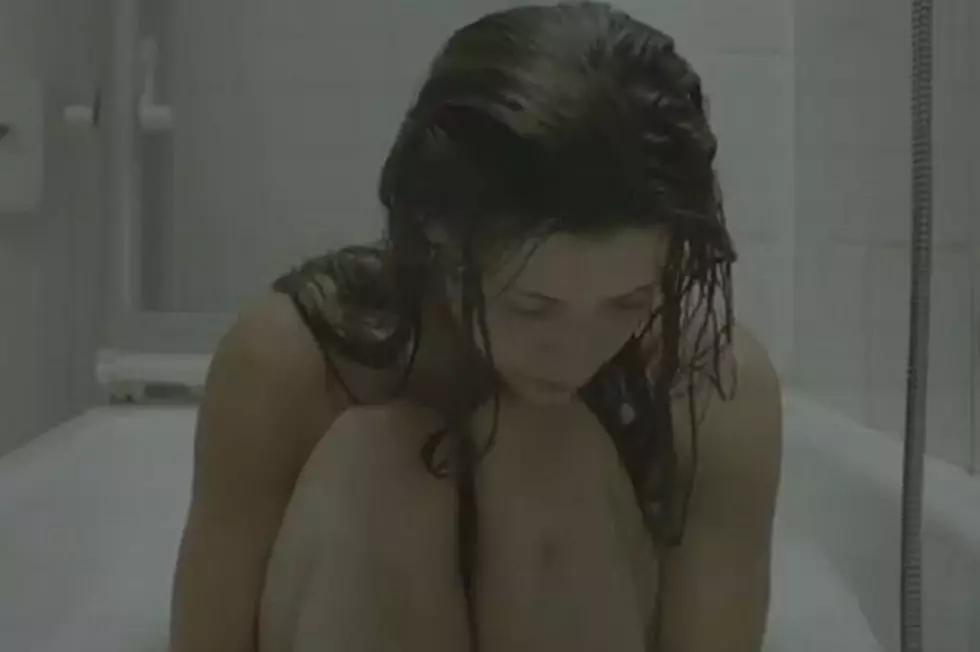 Spiritualized Release Coming-of-Age 'Little Girl' Video
Space rockers Spiritualized have released the video for 'Little Girl,' the latest single from their critically-acclaimed album 'Sweet Heart Sweet Light.'
As Pitchfork reports, the video was directed by Vincent Haycock in the Oder-Spree district of Brandenburg, Germany, which is at the border of Poland and Germany. 'Little Girl' is about a "young female runaway who steals her dad's money and motorcycle to escape the god-forsaken, post soviet demise small town in which she lives."
The girl stares at her father passed out on the couch and takes what she needs, leaving a note with her equally passed out mother. She then embarks on a cross-country journey, earning cash by whatever means necessary, and eventually runs into a group of fellow bikers. One of her biker friends takes her to a shady party, where she is offered a roofied beer without her knowledge and stumbles outside. Watch the entire video for 'Little Girl' below to see how it all plays out.
Shooting for the clip spanned three days, and "there were only two crashes, a wrecked bike, a near-death tank rattle, 12 burnt-out tires, a broken whipped cream charger, and a near arrest after police caught producers filming a high speed tracking shot on the autobahn into Berlin at 4AM."
Sounds like a regular Saturday night to us. 'Sweet Heart Sweet Light' is out in stores now, and you can read our review of the album here.
Watch Spiritualized's 'Little Girl'