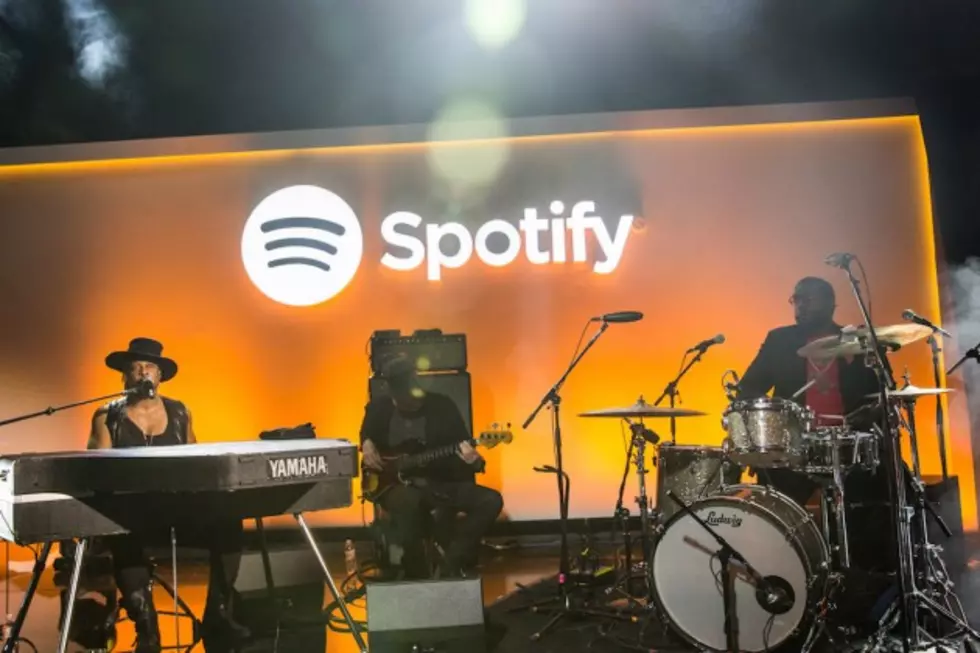 Spotify Listeners Discover Roughly 27 New Artists a Month
Andrew Burton, Getty Images
Yesterday, Spotify sent out a press release announcing a new partnership with electronic music site Beatport. But a stat hidden at the end of the release -- first pointed out by Hypebot -- has an interesting story to tell, too.
"Two billion times every month, our listeners discover an artist they've never heard of through a Spotify playlist," said Spotify's Chief Content Officer Ken Parks in the release. Two billion, divided by Spotify's 75 million user base, Hypebot points out, means Spotify users discover 26.6 new artists per month.
That's a potential selling point for indie labels and artists who are wary of Spotify's payment model. But it's not all as democratic as it seems, for those who control the playlists also control the method of discovery.
Spotify's in-house playlists are surfaced to the top of the Browse page, but there's a hierarchy of individual curators, too. Spotify playlister Diestro, for instance, has created 29 public playlists and boasts over 18,000 followers. Another user, SpinGrey, has 59 playlists, over 3,000 followers and a social media presence that suggest aims beyond providing a soundtrack for your Friday night dance party.
One could imagine labels leveraging these playlist curators for access -- perhaps paying to include a certain song or artist on a playlist. For all we know, this could be happening already.
So, the fact Spotify is turning listeners on to 27 or so new artists a month could be a kind of leveling of the playing field that benefits indie labels. But unless Spotify goes out of its way to make sure it stays democratic, it could also just benefit the labels with the deepest pockets.