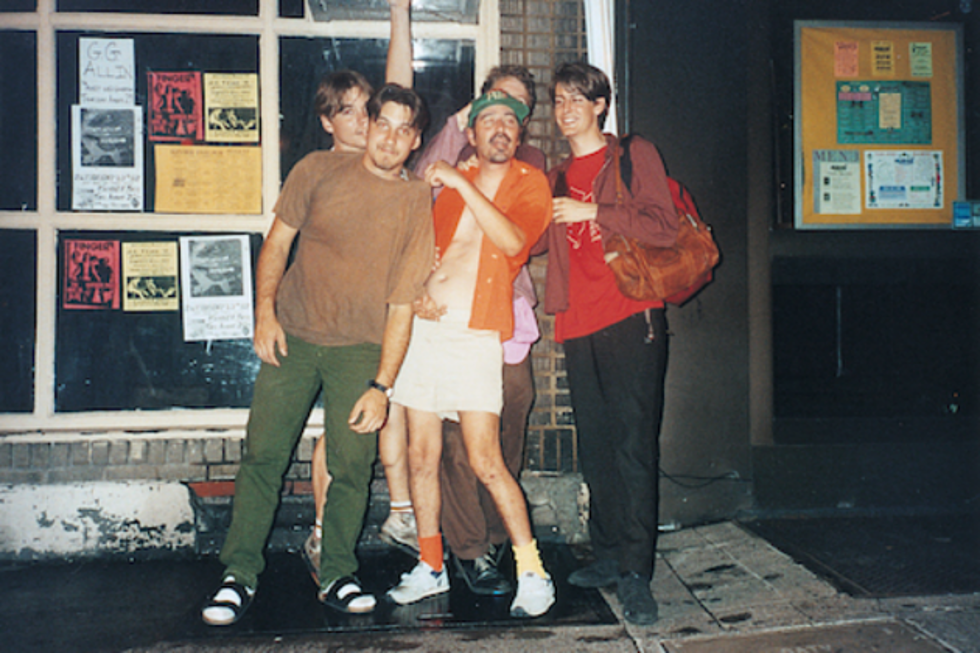 Stream Pavement's 'The Secret History, Vol. 1' Rarities Collection
Spiral Stairs Archive
Back in June, we learned Matador Records would release the first in a series of five Pavement compilations. Together, The Secret History series will boast rarities, B-sides, live cuts, alternate takes, radio sessions and more. Vol. 1 is due out on Aug. 11 and, ahead of that day, it's streaming on NPR. Listen below:
The Secret History, Vol. 1 features 30 tracks, all of which date back to the band's early Slanted Enchanted era. The tracklist includes the Stephen Malkmus-led outfit's radio sessions with the BBC's John Peel and live recordings from their 1992 performance at the Brixton Academy in London.
The album will be released on vinyl and comes with essays written by Malkmus, Scott Kannberg (otherwise known as Sprial Stairs) and key actors from Matador, Billions Corporation and Drag City. You can pre-order the album now at this location.
While The Secret History promises a comprehensive look-back on the '90s alt-rockers, Malkmus recently said it's unlikely that the band would ever release any new music. "I'm just sort of into Pavement being a '90s thing," he said. "I don't really feel like making another record with those dudes. What we have is great."