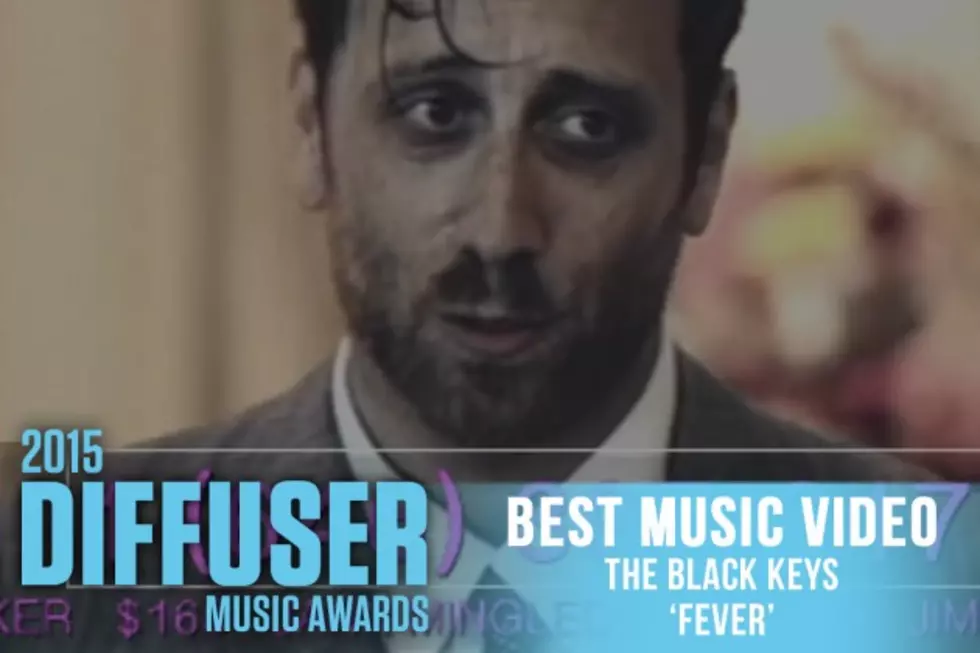 The Black Keys, 'Fever' — Best Music Video, 2015 Diffuser Music Awards
2015 Diffuser Music Awards
With so many great music videos released in 2014, the category for Best Music Video of the year could have gone to anyone. From Hozier's amazing 'Take Me to Church' to Arcade Fire's unforgettable 'We Exist' (and a few more in between), there were plenty of videos to keep our attention. As close as the battle was, though, there was one clear victor with almost a quarter of the votes: the Black Keys' 'Fever.'
The Black Keys are no strangers to making memorable music videos, but 'Fever' is definitely one of the duo's most entertaining to date. Featuring both Dan Auerbach and Patrick Carney in a sweaty, lo-fi religious infomercial, there's no questioning the video's deservedness for this accolade.
We raise our drinks to the Black Keys' 'Fever' as it receives the Best Music Video of 2014 in this year's Diffuser Music Awards. Check it out below:
You Think You Know the Black Keys?