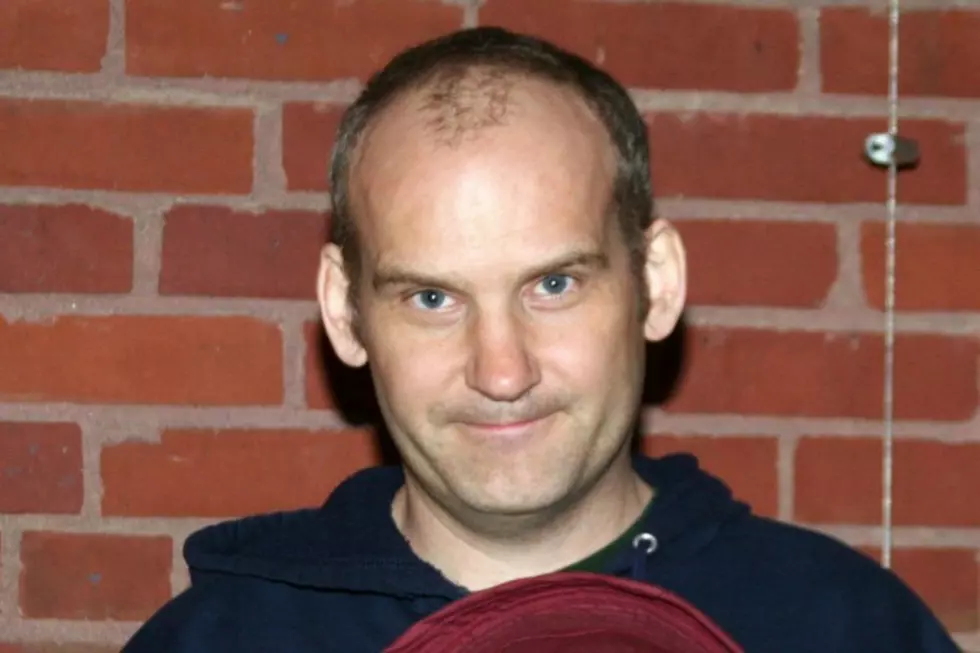 The Roots of Indie: Dischord Records
Nancy Ostertag, Getty Images
Independent record labels have long been the engine that drives innovation in the record industry. Motown and Stax brought soul to the masses and Chess brought the blues (not to mention Chuck Berry). Okeh pretty much invented independent music in the '20s with their commercial regional recordings. Can you imagine hip-hop without Profile, Def Jam and Sugar Hill Records? No Sun Records, no Johnny Cash, Elvis Presley, Carl Perkins and Jerry Lee Lewis.
Over in the U.K. during the '70s, labels like Rough Trade, Beggars Banquet and Stiff Records created the template for punk and its offshoots. Those records made their way to the U.S., where they landed in the hands of the lucky few with access to a good record store. One of those lucky teens was a D.C. kid named Ian MacKaye. He and his buddy Henry were vinyl hounds, ripping through the new shipments as soon as the arrived from England.
Ian had a band, too: the Teen Idles. MacKaye recalls:
After nearly a year of playing together, the Teen Idles decided to break up. It was late summer 1980 and the only thing left to sort out was what to do with the money in the band fund. All of the money we had earned from our 35 concerts went into a cigar box in my room, and we had managed to save over $600. Instead of splitting it up, the band decided to release a record.
The result was the eight-song EP, Minor Disturbance, which the band self-released. They named their label Dischord Records, and it was a true DIY labor of love.
Dischord was not the first indie punk label in the United States. SST, Slash and Alternative Tentacles were among the many labels that were already up and running when Minor Disturbance dropped. MacKaye cites L.A.'s Dangerhouse Records as an influence on his decision to start a label.
What made Dischord so special was its specificity, its focus on the D.C. hardcore scene. MacKaye's buddy Henry paid for the label's second release, the S.O.A. EP, No Policy, which captures the band in all their hardcore glory. This is Henry Rollins's recording debut:
MacKaye and label co-founder Jeff Nelson who were bandmates in Teen Idles as well as the influential hardcore group Minor Threat set up a shop at a residential address quickly nicknamed Dischord House, which was equal parts office, factory, practice space and hangout for local punks and musicians. This is where the sleeves for 45s were carefully cut out and glued together, the lyric sheets folded and stuffed.
While the label and Dischord House remained central to the D.C. community, their reach began to expand both domestically and globally. Dischord struck a deal with London's Southern Studios for European distribution and Dischord House became a sort of mecca for indie types visiting the area. K Records founder Calvin Johnson met MacKaye there in the late '80s on a trip from his Washington home to the nation's capital. That meeting resulted in the short-lived joint label venture DisKord.
The best-known thread connecting D.C. and Seattle, though, is the band Scream, who recorded all but one of their studio albums for Dischord. The one they didn't, 1988's No More Censorship, features a teenaged Dave Grohl on drums. Grohl was back for 1993's Fumble. You can hear some of the head Foo's earliest vocals on that album's "Gods Look Down":
Grohl left Scream and D.C. for Seattle and Nirvana. That band, along with many others in the Seattle scene, tore the alternative world wide open. Major labels were snatching bands away from indie labels as quickly as they could. Back in D.C., MacKaye's latest band, Fugazi, were an ideal candidate and the majors tried hard to lure him away from his own label. When that didn't work, they tried to buy Dischord outright just to get Fugazi.
The band's decision to remain on Dischord led to offers from the majors to buy the entire label, but selling it was never even a consideration. We understood the value of self-determination, and because the label was so well established we weren't faced with the same circumstances as many other bands and labels at that time.
Powered by the success of Fugazi and the mainstream interest in alternative music, the early '90s were the label's commercial peak, but hardly the end of their story. They continue to release both new music and important tracks spanning the history of the D.C. scene.
So you want to check out what you missed, but you don't want to pay $700 for a mint condition Teen Idles EP? Don't sweat it. Dischord is still committed to getting the music out their as inexpensively as possible.  Buy from them directly and you're looking at just a few bucks or, if you're looking for a broad overview, keep an eye out for the 20 Years of Dischord box set which contains a track from every artist to ever record for the label between 1980 and 2000.