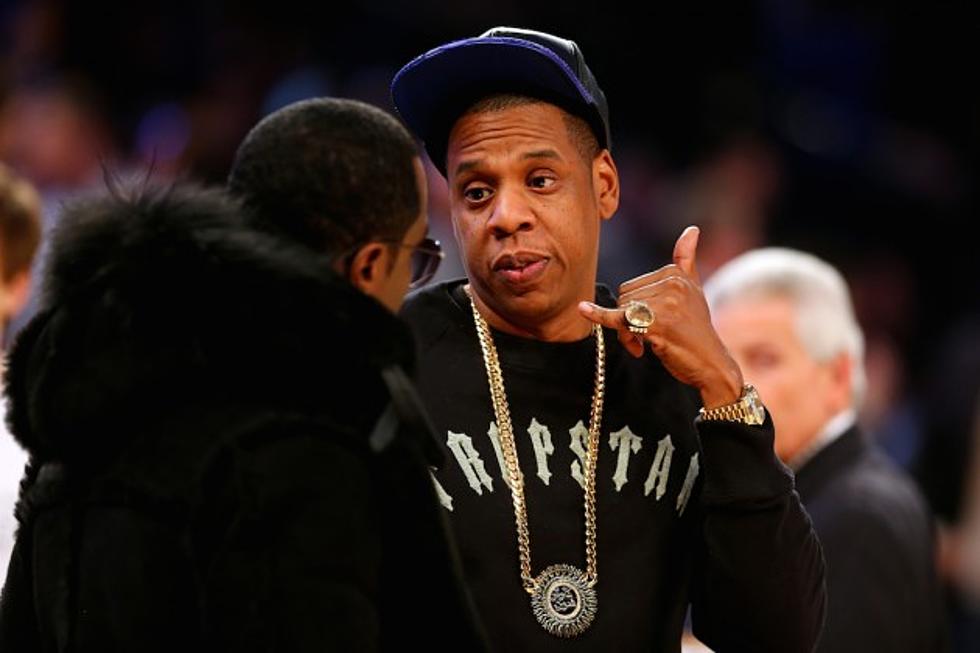 Why Tidal Might Be the First Streaming Service to Start Its Own Record Label
Elsa, Getty Images
As streaming services continue to gain millions of listeners -- and paying subscribers -- there's only one thing standing in the way of total industry domination: The record labels that own the wells from which these services draw their content.
And so, more and more, it seems obvious that streaming services will bypass labels altogether by creating their own labels, signing artists themselves and gaining control of the wells and the buckets.
Yet as obvious as it seems, no one has stepped up to the plate. That's likely because for most streaming companies, the risks seem to outweigh the benefits. That's become even more the case as record labels and their banner artists become less shy about confronting these services over their royalty rates.
With relationships between labels and streaming services at an all-time low, it just doesn't seem like any streaming service would poison 10 wells just so they can build one.
But one streaming service has relatively little bad blood and a lot to gain from taking a bold, artist-centric move forward.
Music industry analyst Mark Mulligan, of MIDiA Consulting, thinks Tidal may stand the best chance of taking the plunge into the label world, and he makes a compelling case for it.
Tidal could prove that it's more than just another streaming service if it can create a label environment to exclusively represent and market artists.
"In terms of one streaming service having the best cultural fit, Tidal is making that move," says Mulligan. "At the moment, [Tidal] is more about form than it is about function, and it needs some differentiation points." Tidal could prove that it's more than just another streaming service if it can create a label environment to exclusively represent and market artists, in addition to simply delivering their content.
For other streaming companies, the risks are greater and don't stand as much a chance of paying off. And, as Mulligan points out, those risks extend beyond souring label relationships. For power players like Apple, Mulligan notes, the financial risk of entering the label space isn't high enough to warrant getting involved.
I'd posit the same for YouTube. Starting a vehicle explicitly to promote musicians could distract from its focus on cultivating video talent. And with parent company Google's less-then-stellar track record of product rollouts, it might make better practical sense for them to focus on what they know best. Instead, YouTube could do what Shazam did last year, when they entered into a formal partnership with Warner Music: They're making good use of their vast amount of listener data and letting the industry professionals do the dirty work.
Meanwhile, the biggest streaming company in the U.S., Pandora, looks to be even less positioned to take so bold a step. Currently, they're faced with the double whammy of having arguably the worst relationship with record labels and music publishers of anyone due to their incessant fight for lower royalty rates and their discouraging financial performance so far in 2015. Further, Pandora doesn't offer the kind of promotional tools that YouTube and Spotify do -- they'd have to build them, and that doesn't make starting a label the most convenient option.
It's reasonable to think that Spotify might dip their toes in. They already have a feature called Spotify Emerge focused on hyping emerging artists -- there's only one step between featuring an artist like that once, and committing to cultivate and market their talent in the longer term.
In fact, it probably makes more sense for Spotify to start small than big -- they might have trouble getting a major artist to align with them now that they're a popular target among A-listers like Taylor Swift and Thom Yorke. (Mulligan doesn't necessarily buy this -- he thinks many artists, driven by the desire to succeed, are likely to swallow their pride if it means a comfy spot on the Spotify homepage.)
It seems logical that Tidal, on the other hand, would go the opposite route, starting a label for larger artists instead of smaller ones. Jay Z, who founded Roc-A-Fella Records and was once president of Def Jam, certainly knows more about running a major record label than he knows about running a streaming service. And if he's looking for big names to sign, he's got no shortage there. Unlike Spotify, Tidal, on their heels from waves of media criticism, benefits more from making a splash than they do from testing the waters.
Mulligan points out that the move would allow Tidal to make good on its artist-friendly promises, too. "If Tidal really wants to be this artist-first kind of service," he says, "they may well say, 'Let's do this 360-degree record label thing.'" It would allow Tidal to have actual control over how much money artists receive from royalty payments. For now, the labels control that, and as Diffuser has reported, they're often even stingier than streaming services.
Mulligan thinks that in the coming years, most streaming services will look like label-streaming service hybrids -- you'll see streaming services take better advantage of their promotional mechanisms, but perhaps won't have as much sway over artists as traditional labels do.
"The heart of this question is, if a streaming service were to become a record label as well, it's much more likely that the efforts of that label are going to be focused on streaming, rather than selling music," he says. "And if that's the case, what does a streaming record label really mean, other than paying for studio time and promoting [artists] on their streaming service? In the streaming era, what [is] a record label, apart from making sure you're on the right playlist?"