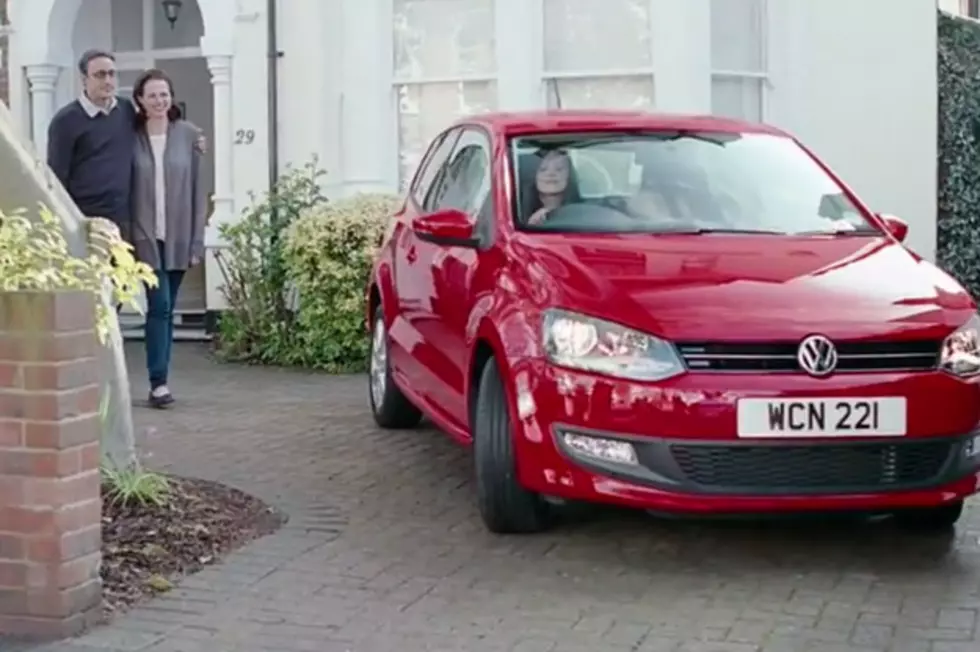 Volkswagen Polo Dad Commercial – What's the Song?
A new Volkswagen Polo commercial has been attracting attention due to its poignant story of a protective father and the dreamy song that sounds a bit like Beach House, but was actually created by a team of professionals who compose ad music for a living.
The team is called Sniffy Dog, and the song is entitled 'Whispers and Stories.' The tune appears throughout the 90-second Volkswagon Polo spot, which opens with a young couple bringing a newborn home in the rain. In a matter of seconds, viewers see the young girl grow up before their eyes. She takes her first steps, learns to swim, rides a bike and hangs out at the beach with her family, while the Sniffy Dog song plays with its tender refrain, "I'll watch over you."
The commercial depicts a father who has always done his best to watch over his daughter. When she becomes a teen and starts dating, Dad is there to vet her potential boyfriends and wait outside concert venues to pick her up. Finally, when she is ready to move out, he presents her with a Volkswagen Polo. The onscreen text reads, "Stay in safe hands. Polo. Small but tough." The ad features a lot more emotion than you'd normally find in a car commercial, thanks in part to the use of the song 'Whispers and Stories.'
Sniffy Dog is a company that designs music specifically for commercials, TV and movie projects. Prior to the VW promo, Sniffy Dog recorded a remake of the Pete Seeger hit 'Little Boxes' for a commercial for U.K. mobile phone company O2.
Watch Sniffy Dog's 'Whispers and Stories' in the Volkswagen Polo Dad Commercial