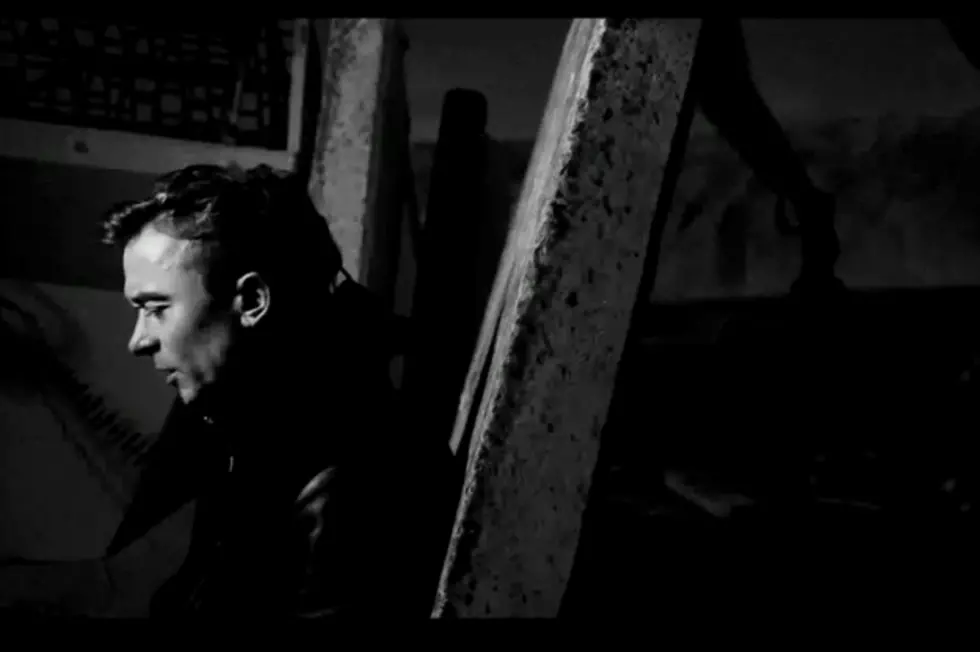 The Big Pink, 'Lose Your Mind' – New Video
Warning, epileptics: the Big Pink have released an official video for 'Lose Your Mind,' and it's every bit as jarringly pulse-pounding as the song itself. You might want to watch this while you're sitting down.
The song starts off with a sample of Siouxsie and the Banshees' 'Happy House,' setting the tone for a track that manages to be sweaty, cacophonous, and tuneful all at once. Band member Milo Cordell talked about the use of samples on their new album, 'Future This,' in an interview with Spin, telling the magazine that it "created a vibe" because they used "very powerful" bits of other artist's songs.
"When you take those out, you're left with a song you wouldn't have come up with if that sample hadn't been the starting off point," explained Cordell. "It was a different form of inspiration. The first time out, we used to have movies on in the background and have those in our mind as we wrote. This time, the sample was our movie and we got our energy and vibe there. We'd either keep it in there or we chucked them."
The result is a record Cordell prefers to the band's 2009 debut, 'A Brief History of Love.' As he put it in the interview, "I said to someone recently that this feels like our debut, and the last was our difficult second album." Take a look at the 'Lose Your Mind' clip and see what you think!
Watch the Big Pink's 'Lose Your Mind' Video