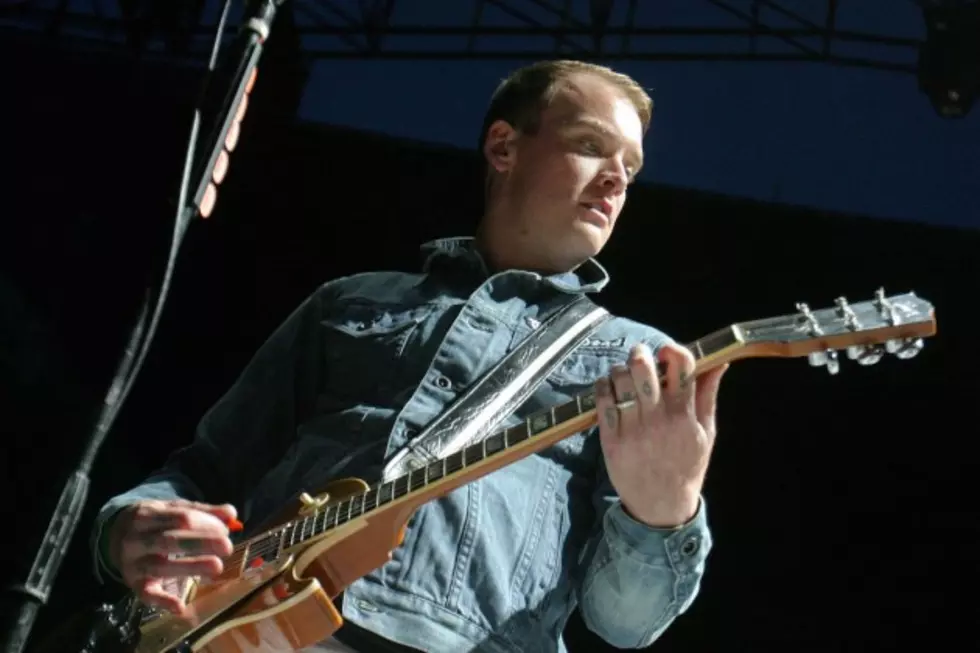 Alkaline Trio's Matt Skiba Open To Joining Blink-182 Full-Time
Noel Vasquez, Getty Images
Amid the tumult that has been Blink-182 in recent years is Matt Skiba, the Alkaline Trio frontman who has replaced the estranged Tom DeLonge on stage for the iconic pop-punk group. It seems Skiba has ambitions beyond scab work: in a recent interview, he expressed interest in joining the band full-time.
"There's some time and some things that those guys need to figure out before we can start saying I'm a permanent member," he told Alternative Nation. "But that is a hope of mine. If we're discussing recording an album, I think that seals the deal. But, we shall see, only time can tell."
Skiba seemed eager to write new material with Travis Barker and Mark Hoppus, saying, "It's something I would be very excited to do and I've known the Blink guys for about 15 years and we've become good friends. Playing songs I haven't written with Mark and Travis is a blast, so to go in and create music with them would be amazing."
When asked if Skiba's newfound Blink-182 membership put a strain on his relationship with DeLonge, he said, "No, I haven't been in contact with Tom at all, but we have always been friends and had a good relationship. My role as replacing him in these shows is nothing personal. The guys asked me to play with them and I said absolutely and it was nothing to spite of Tom. Every experience I had with Tom was positive while touring with him in the past. So, there is no bad blood between us, or at least not from my end."
Read the full interview here and check out a fan-shot video of the current Blink-182 lineup performing the group's hit "I Miss You" below: