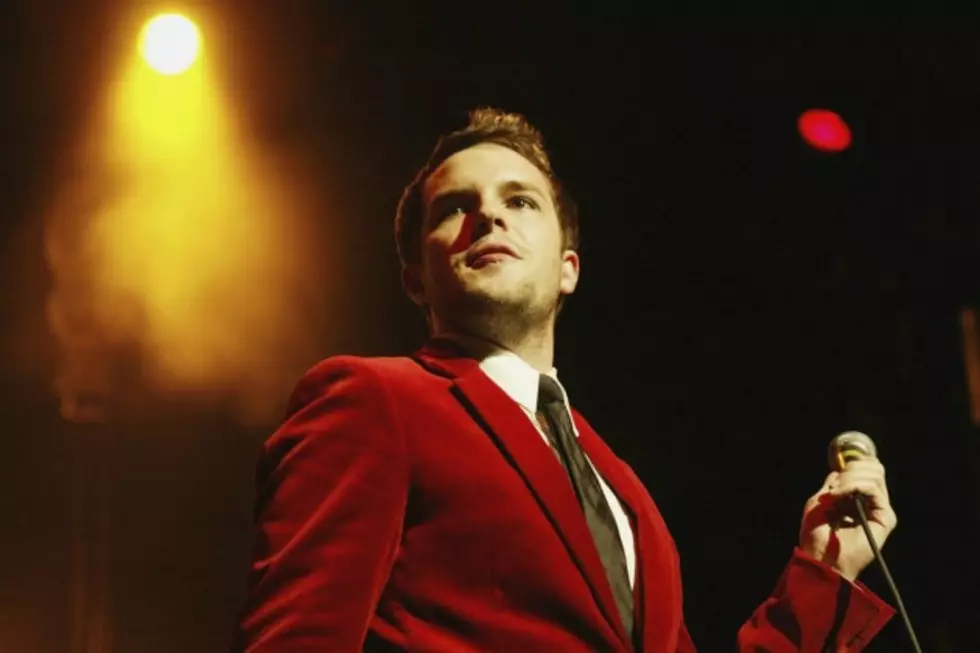 Watch Brandon Flowers Perform 'Can't Deny My Love' on 'Fallon'
Karl Walter, Getty Images
With the announcement of his sophomore solo album, The Desired Effect, now out in the open, the Killers frontman Brandon Flowers appeared on The Tonight Show Starring Jimmy Fallon to perform its first single, "Can't Deny My Love." You can watch last night's (March 23) performance below.
Flowers appears center stage, dapper as always, launching his powerful vocals towards the audience accompanied by funky guitar rhythms and some pretty on-point, soulful backup singers. The single was released digitally yesterday.
Produced by Ariel Rechtshaid, The Desired Effect is due out May 18. "I'm letting Ariel take over every now and then," Flowers says about the new album. "That's led to some really exciting things and sounds I would never have used." The new disc follows the singer-songwriter's debut solo effort, 2010's Flamingo.
As we wait to get our hands on The Desired Effect, check out Flowers' performance on Fallon below: