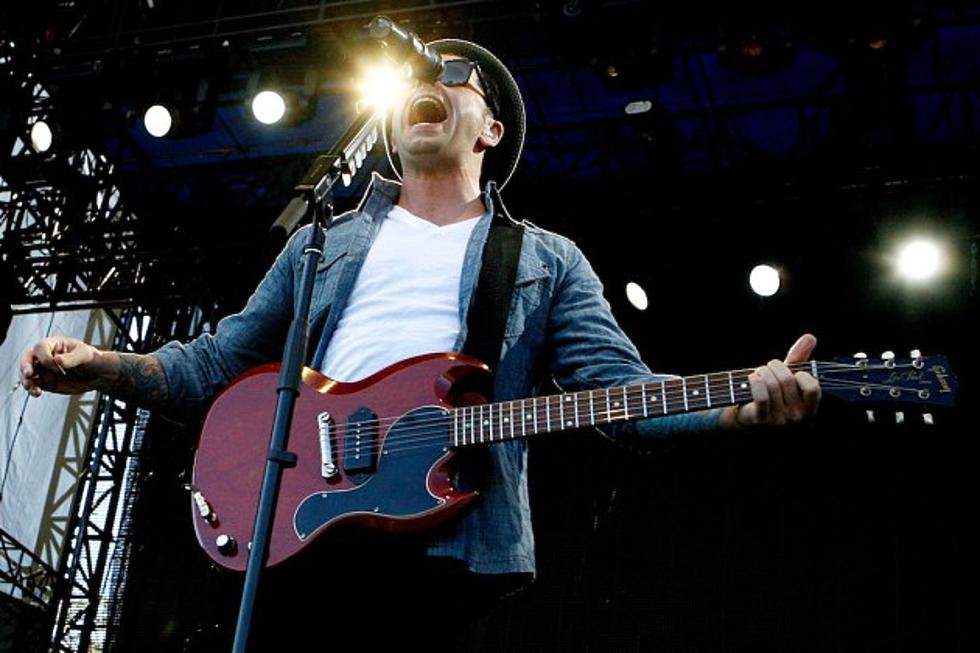 Dashboard Confessional Say New Music is on the Way
Sean Gardner, Getty Images
Chris Carrabba says there's definitely a new Dashboard Confessional album coming, even if he hasn't even started writing it yet.
In an interview with Entertainment Weekly, the Dashboard frontman said the band's current tour with Third Eye Blind reignited his creative drive. "This tour has led us to say, 'All we want to do is tour.' The next stop comes [new music]," Carrabba told the magazine.
When that record will come -- or even when the band will start working on it -- is still totally up in the air. "I imagine I'll probably start writing any minute now. For a 12-song record it can be as short as 10 days, or as long as three months, or as long as two years."
Carrabba was even less clear when it came to the direction the band wanted to take with the record. "We will sound like what we sound like," he said. "With every record we like to take a step forward. We just make a step forward. You make a record off what you learn on the last tour."
Earlier this year, Dashboard gave e-mail subscribers access to a previously unreleased demo of a song called "The Burning Fuse" -- the band's first new song in six years. The band's tour with Third Eye Blind wraps up on July 27 in San Francisco. A full list of dates is below.
Dashboard Confessional Tour 2015 With Third Eye Blind
June 19: New York, NY -- JBL River Stage At Pier 97
June 20: Philadelphia, PA -- Festival Pier At Penn's Landing
June 23: Columbus, OH -- LC Pavilion
June 25: Clarkston, MI -- DTE Energy Music Theatre
June 26: Chicago, IL -- Firstmerit Bank Pavilion At Northerly Island
June 28: Minneapolis, MN -- The Cabooze
June 30: Papillion, NE -- Sumtur Ampitheater
July 2: The Woodlands, TX -- Cynthia Woods Mitchell Pavilion
July 3: Cedar Park, TX -- Cedar Park Center
July 4: Dallas, TX -- South Side Music Hall
July 6: Kansas City, MO -- Uptown Theatre
July 9: Denver, CO -- Fillmore Auditorium
July 11: Las Vegas, NV -- The Joint at Hard Rock Hotel & Casino Las Vegas
July 12: Phoenix, AZ -- Comerica Theatre
July 17: Paso Robles, CA -- Vina Robles Amphitheatre
July 18: Valley Center, CA -- Harrah's Rincon -- The Events Center
July 19: Irvine, CA -- Verizon Wireless Amphitheatre
July 21: Boise, ID -- Idaho Botanical Garden
July 22: Redmond, WA -- Marymoor Park
July 23: Eugene, OR -- Cuthbert Amphitheatre
July 25: San Francisco, CA -- Nob Hill Masonic Center
July 26: San Francisco, CA -- Nob Hill Masonic Center
Dashboard Confessional – "The Burning Fuse"