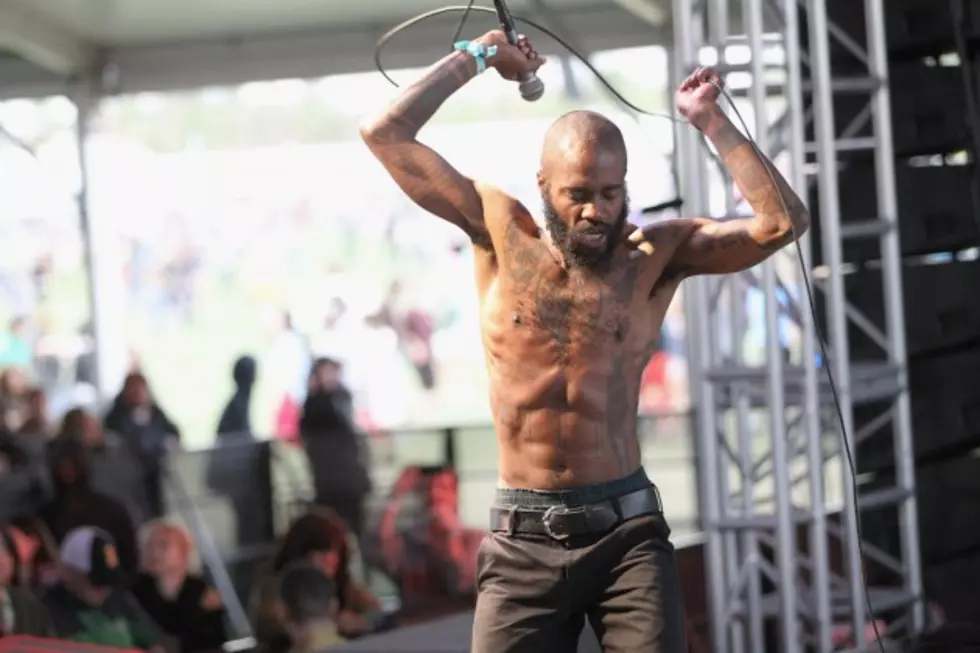 Death Grips Release Surprise Album by Mysterious Band the I.L.Y.s
Karl Walter, Getty Images
The only thing you can really expect from alternative hip-hop group Death Grips is the unexpected. So it's almost no surprise that this morning (June 4), they released a free album by a group called I.L.Y.s, sharing a download link on a Twitter account that is supposedly associated with the band.
It's not yet known how Death Grips are connected with the mysterious new group, but the album, I've Always Been Good at True Love, is hosted on the band's website. Fans have also noticed the title of one of the songs, "The Sickest F--- of Them All," also appears briefly in Death Grips' hyperspeed photo montage video for "I've Seen Footage." It's also been observed that the vocals on album closer, "All She Does is Kill S---" sounds a lot like Death Grips frontman MC Ride and other vocals throughout the record bear a similarity to drummer Zach Hill.
Despite their alleged retirement, Death Grips released The Powers That B, their fourth album, on March 31, 2015, and are currently in the middle of a U.S. tour. Their complete itinerary can be found here. Check out the album art below.