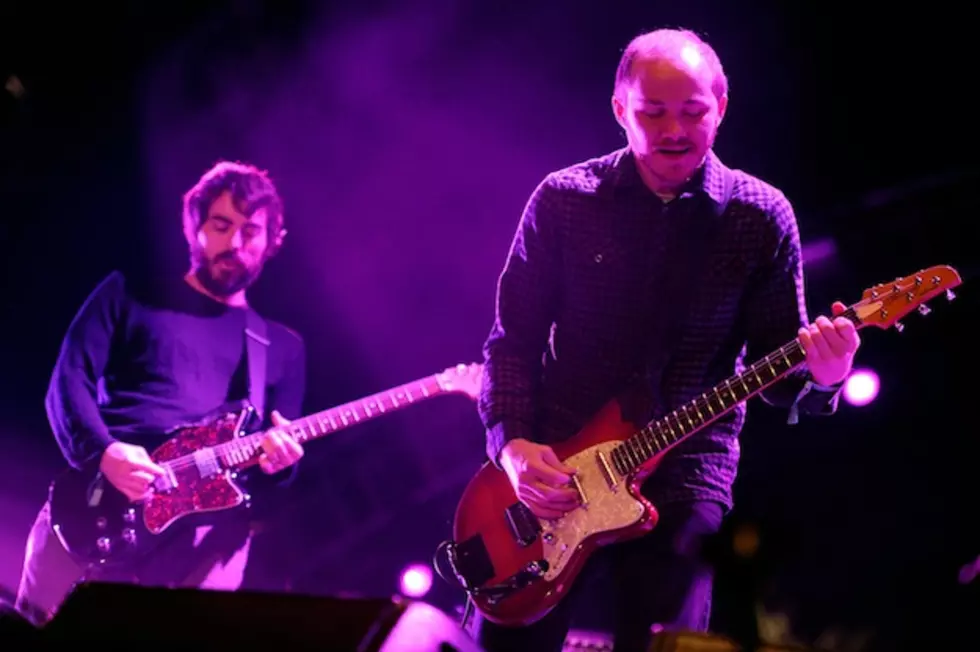 Explosions in the Sky Announce Summer 2012 Tour
Depending on where you live, it won't require nearly as much travel time or mileage next month to check out the instrumental Texas band, which has booked nine more shows for June.
In addition to the previously announced June 24 show in New York City as part of the Governors Ball Music Festival (also starring Beck, Modest Mouse, Passion Pit and others), Explosions in the Sky will also perform in such big markets as Houston (June 17), Miami (June 20) and Chicago (June 26).
The band is scheduled to wrap things up June 27 in Nashville, Tenn., at the historic and intimate Ryman Auditorium, which is known as the beloved "mother church of country music" but frequently opens its doors to other music genres.
Explosions in the Sky June 2012 Tour Dates
6/17 - Houston, Texas | Warehouse Live
6/18 - Mobile, Ala. | Soul Kitchen
6/19 - Tampa, Fla. | The Ritz Ybor
6/20 - Miami, Fla. | Grand Central
6/21 - Athens, Ga. | Georgia Theatre
6/22 - Charlottesville, Va. | Jefferson Theater
6/24 - New York, N.Y. | Governor's Ball Music Festival
6/25 - Morgantown, W.Va. | 123 Pleasant Street
6/26 - Chicago, Ill. | Chicago Theatre
6/27 - Nashville, Tenn. | Ryman Auditorium