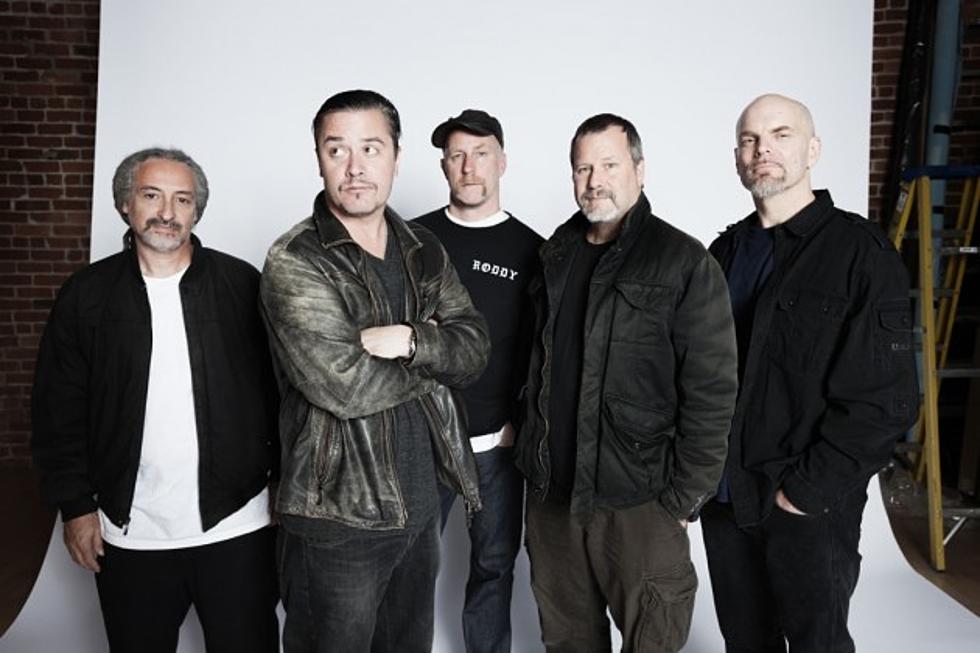 Stream Faith No More's First Album in 18 Years, 'Sol Invictus'
Dustin Rabin
The reunion album brings back the band's final lineup: drummer Mike Bordin, keyboardist Roddy Bottum, bassist Bill Gould, guitarist Jon Hudson and frontman Mike Patton. Sol Invictus is surprisingly DIY for such an internationally huge band; it was recorded at Faith No More's personal studio in Oakland, Calif., produced by Gould, will be released by their own label Reclamation Records and distributed by Patton's Ipecac Recordings.
The band commented last year that the new material is influenced by the Cramps, Link Wray and Siouxsie and the Banshees. It marks Faith No More's seventh overall studio album, and serves as the long-awaited follow-up to 1997's Album of the Year. The band has also recently announced the deluxe reissues of two of their classic albums, The Real Thing and Angel Dust, the CD editions of which will be available on June 9 and the vinyl in August. They are currently on tour through August -- grab their full itinerary here.
Sol Invictus Tracklist
1. "Sol Invictus"
2. "Superhero"
3. "Sunny Side Up"
4. "Separation Anxiety"
5. "Cone of Shame"
6. "Rise of the Fall"
7. "Black Friday"
8. "Motherfucker"
9. "Matador"
10. "From the Dead"